Men love their beard when it is well-groomed and nourished; the rest that doesn't have the riches of a perfect beard just dream for one. Argan oil for beard is said to do the job and make things right. Sometimes, it becomes hard to figure out what exactly is beneficial for your beard so that you don't end up with detrimental results.
As I previously discussed in the article about Tea Tree Oil for beard and its benefits, leaving your beard to grow out randomly only turns it into a wild twisted mess and does not benefit in any way. Furthermore, Using different products like creams, waxes, and balms excessively not only leaves your hair greasy but also weakens your hair roots along with skin irritations underneath your beard.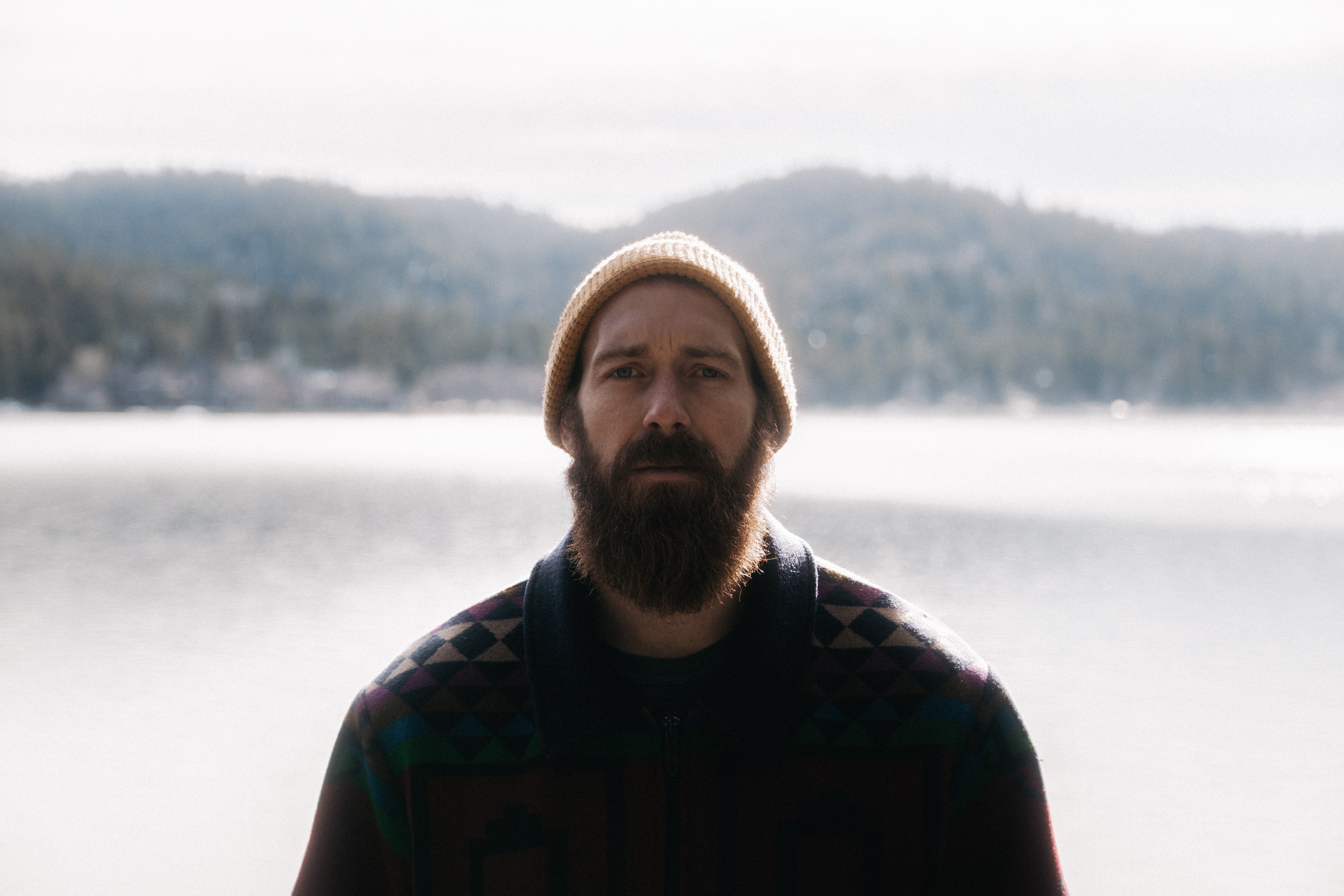 All the difficulties men go through in developing a healthy beard leads them to search for a way to stimulate the nourishment and growth of their beard. Here, Argan Oil for beard comes in to put an end to all your struggles and makes it look better, healthier, and well-groomed. It is said to be liquid gold as it is the best factor for perfect skin health, anti-aging mechanisms along with hair health.
What is Argan Oil?
Argan Oil is extracted from the kernels of the fruits bore by the Argan tree (Argania Spinosa) in their native land, Morocco. It is also known as Moroccan Oil since Argan trees are scarce and exclusive only to Morocco.
Argan oil has outplayed the rest of the ingredients in beard oils. It started hitting fame for the first time due to its natural involvement in conditioning the hair. It's now being widely used as an ingredient in natural skin and hair care products. It's the most well known and leading oil to this day and it's all because of the nutrition and vitamins present in it. It is not only used by women, but also by men as it is crucially significant for both the gender's hair, skin, and body.
Why is it Expensive?
A pure Argan Oil (without any additives/100% concentrated) is expensive as its extraction requires a specific set of skills and also because they are exclusive only to Morocco. This makes bulk production difficult but due to its numerous benefits related to hair, skin, and body, it is an investment worth making.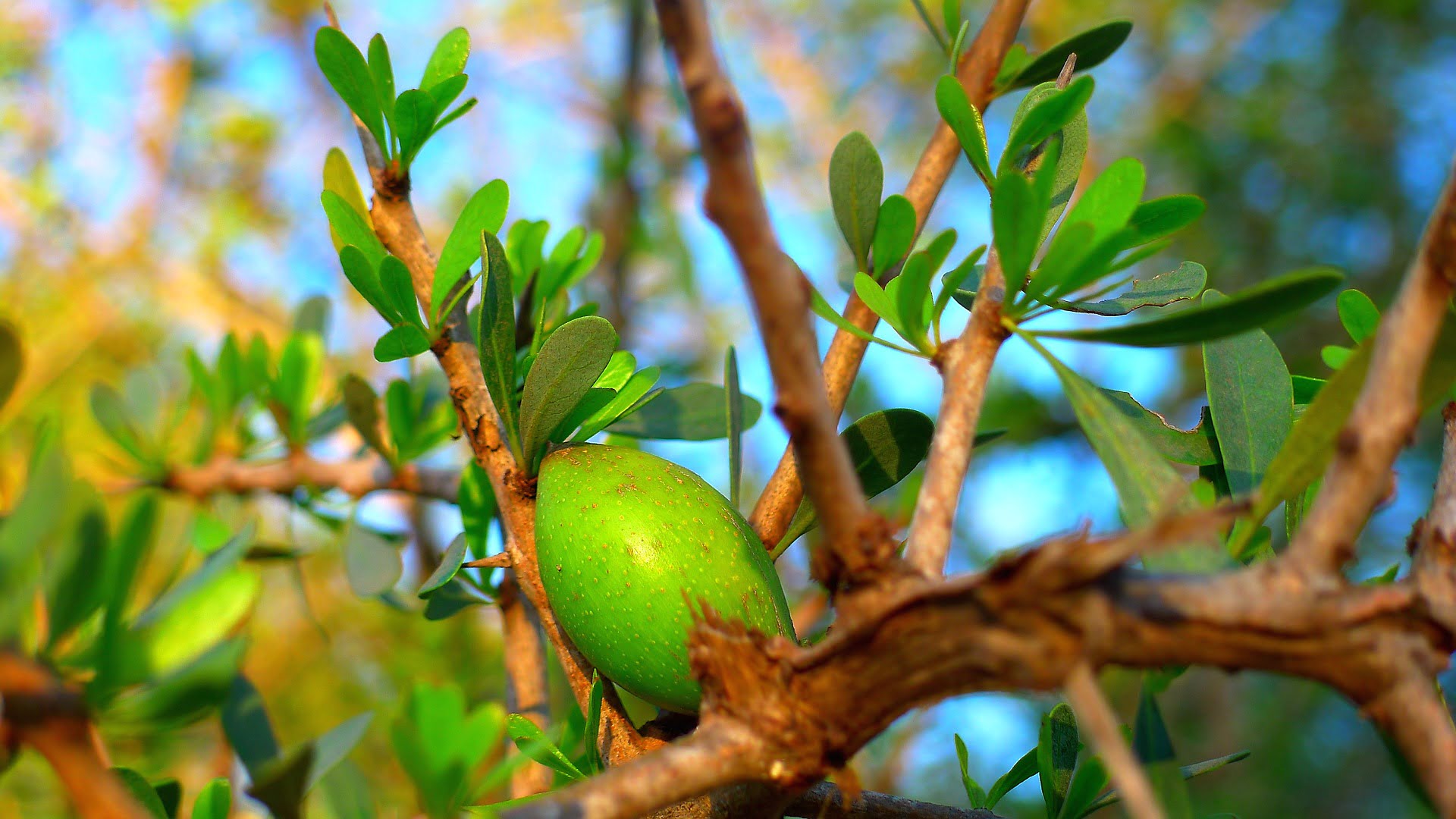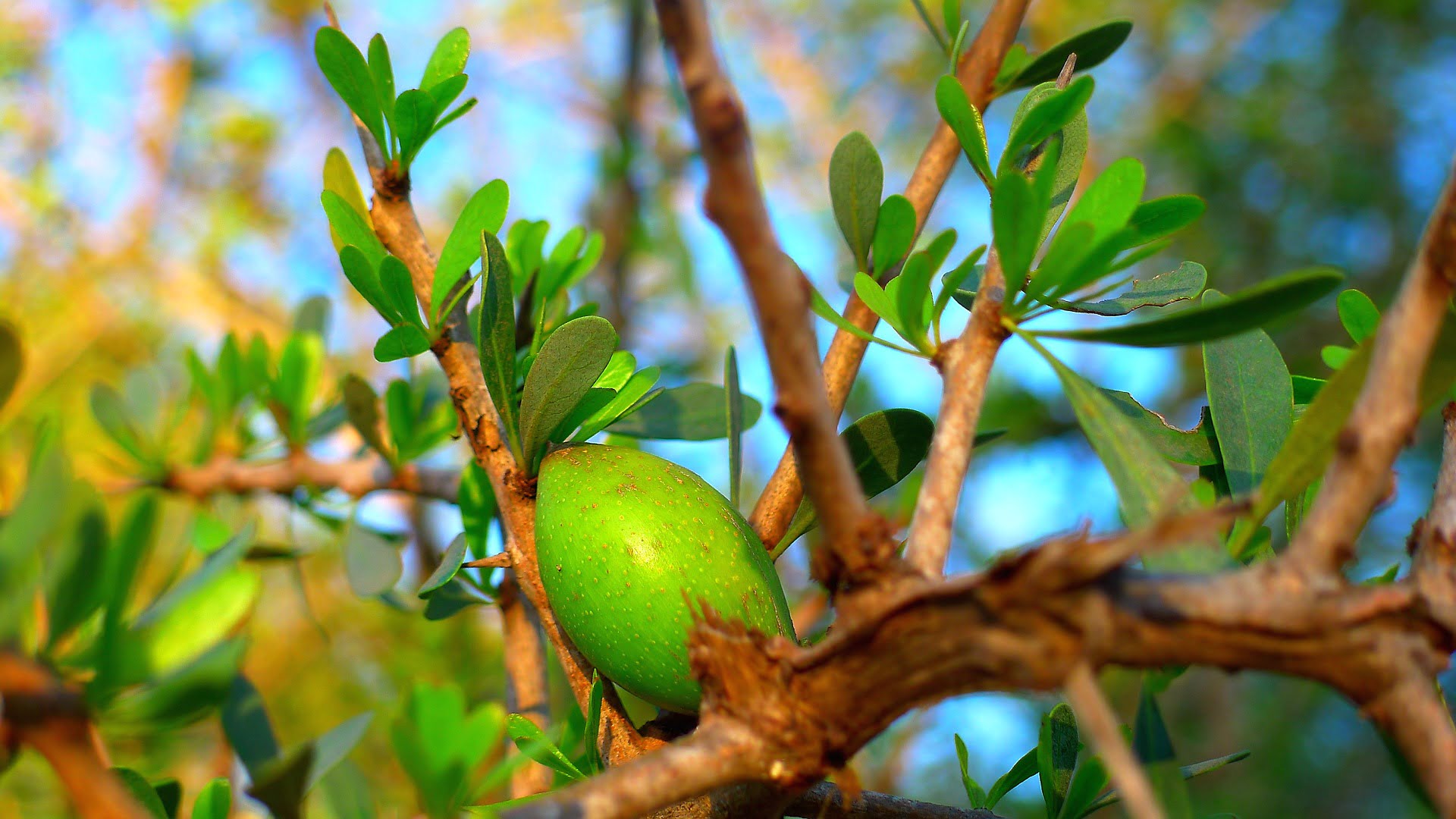 The extraction is a labor-extensive process. The ripened argan fruits are collected by Berber women of Morocco and are laid out in the sun for the outer layer to dry off completely. Once it has dried, the outer covering peels off and leaves behind the argan nuts. The nuts are later on cracked with precision as they are extremely strong. Inside them are present almond-shaped kernels, ranging from one to three units. The oil is extracted from these seeds previously by the means of cold press ordinarily but in this modern era, mostly machines are used.
Benefits of Argan Oil
Due to its composition, Argan Oil is considered to be one of the best oils for hair including both, the hair on your scalp and your beard. Argan oil is the finest ingredient of the beard oil along with jojoba oil and is considered as the prime constituents of beard oil.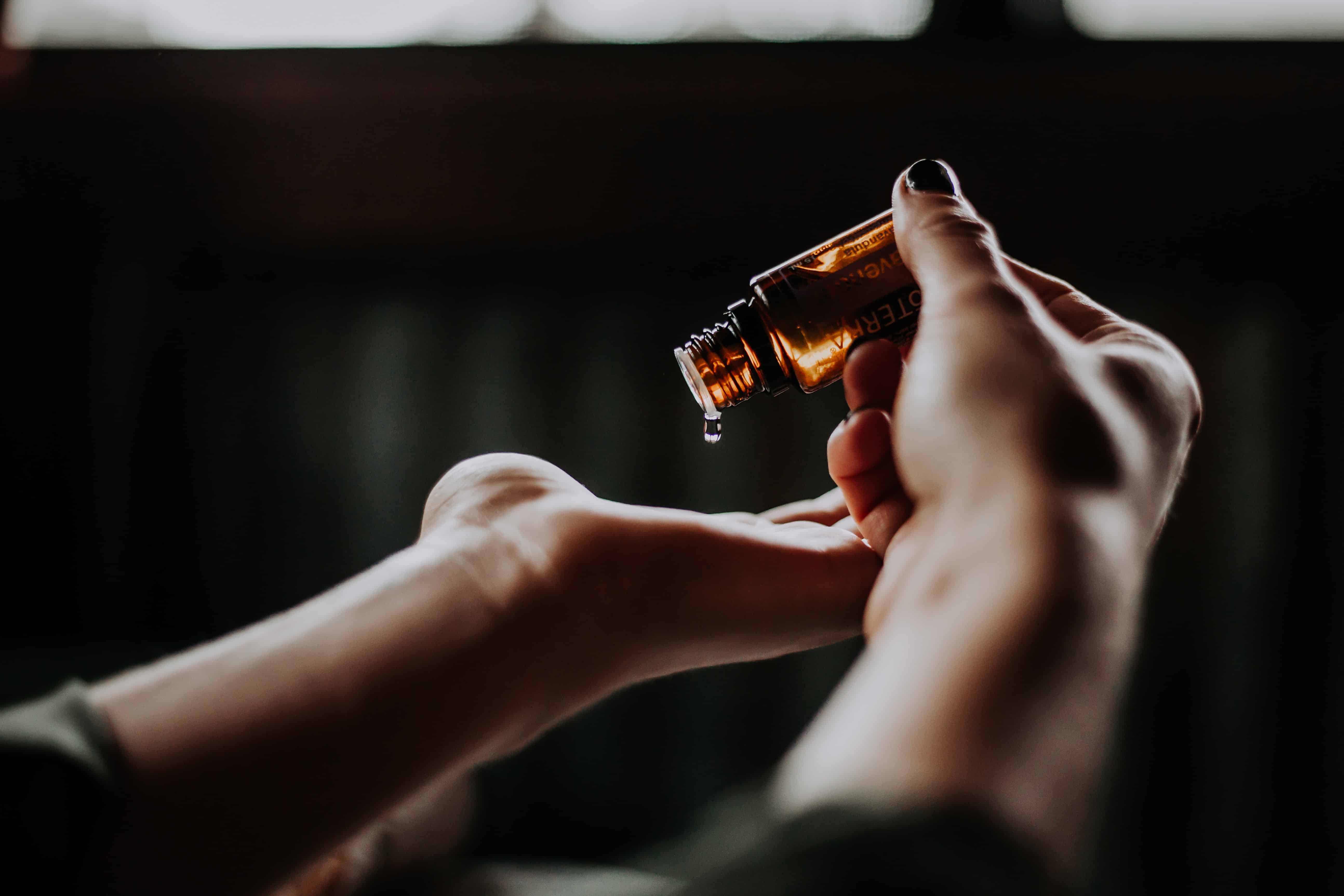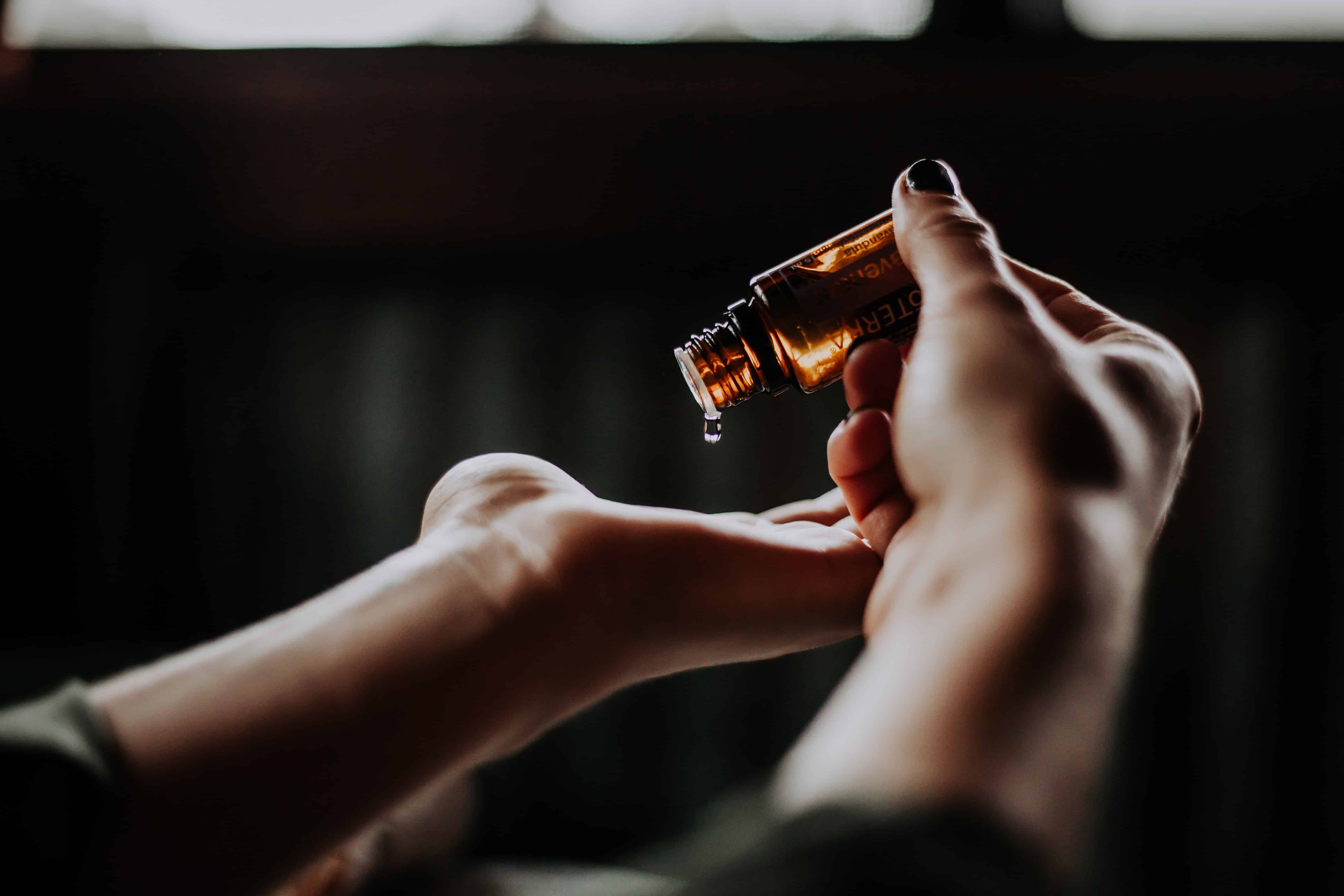 When a person plans on purchasing beard oil, they should be conscious enough to examine the beard ingredients as it is very important to understand what that element does to your androgenic hormones which may be either testosterone or DHT. A few benefits of Argan oil for beard are mentioned ahead;
As a Hormone Enhancer
Argan Oil for beard increases the androgenic hormones in your body which is influential in facial hair growth and maintenance.
The chemical composition contains linoleic acid has inhibiting effects on DHT (Dihydro-testosterone) but is most likely to be outperformed by the positive effects. Among those various positive impacts is the beard stimulating hormone, testosterone, which is the raw material for producing DHT.
Prevents "Beardruff"
Dry skin is the main cause of beard dandruff or we can call it "beardruff". To solve this problem, it is important to wash and exfoliate your skin twice a week and keep it moisturized. This can be done by using argan oil for beard. The nutrients found in argan oil may help in reducing beardruff. This removes unwanted dead skin cells and other impediments to fast facial hair growth.
Improves the Shine
Argan oil for beard has also been used as a styling product. Its popularity is increasing day by day as its benefits are amazing. It provides the hair with better, healthier, and appealing shine. It gives out an elegant aura that makes the person feel perfect. To achieve this elegant shine, just rub few drops of argan oil onto your hands and then use your fingertips to comb through your beard.
Dryness of skin and hair
Dry skin underneath the beard may be caused by the harmful chemicals in shampoos, soaps, or other products that are being used. Dry/flaky skin may also hinder the growth of beard in men. Argan oil has the highest concentrations of Vitamin E which are the best choice for hydrating the skin. Vitamin E has antioxidant and moisture-retaining properties. Thus, using argan oil for beard oil regularly may help people with different skin irritations.
Reduces Inflammation
Argan oil is dense as it contains fatty acids (oleic acid and linoleic acid) which work excellently to reduce inflammation. We should apply Argan oil for beard daily even if the beard has grown to its desired length or when its at its early stages. This will help in reducing any kind of skin irritation a person feels underneath the beard. People are satisfied by the results of the argan oil for beard that they have started using it after shaving off their beards in place of an aftershave balm.
Unruly and wired beard
Argan oil can be used on beard hair to make it softer and well-nourished. It acts as a natural conditioner and adds shine to the hair, giving it a healthy appearance. As it quickly absorbs into skin and hair, it does so without making the beard look greasy. It is also said to tame flyaway due to its thick composition
Patchy growth
Nowadays, most of the men face a problem of patchy beard. Many factors may contribute towards uneven facial hair growth such as hormonal imbalances, stress and not following a healthy diet. For some men, these patches may grow or thicken over time, but for some, it won't and may need extra efforts. Apply argan oil where a patch is present in your beard and follow the routine daily.
As an Absolute Moisturizer
Argan Oil is widely used for its moisturizing properties as it is quickly absorbed into the skin and hair. It is non-comedogenic, which means that it will not clog the skin or the hair follicles. As a high concentration of Vitamin E and sterols is present, it has the best moisture retaining capabilities. Vitamin E also contributes to healthier skin as it rejuvenates weakened cells. It is important to have a well-nourished skin to promote healthy hair growth. Thus, Argan oil for beard is notable.
Aptness of skins
Most of the people with oily skin might avoid applying oils on to the skin as they fear it might breakout. Argan Oil is this case is the best choice a person can make. It is lightweight and penetrates the skin easily and making it ideal for the people who have oily skin. Applying argan oil for beard does not make the skin hair look greasy or oily. Within a few minutes of application, it is absorbed into the skin and hair, relieving people from the need of washing it off.
Anti-Aging
Argan oil is also used for the youthful glow of your skin. It is known to decrease the wrinkles on a person if he/she applies the oil under a regular regimen. The antioxidants present in the composition of argan oil makes a positive difference for a suitable anti-aging product. It leaves the body plump and soft as it restores elasticity. The best method for argan oil to act as an anti-aging product is by applies a few drops of the oil onto your face and neck at night before sleeping. It does not only gives you a better and brighter look but also moisturizes the skin.
Argan Oil for Beard Hair
Argan oil may help people who are struggling to grow a beard. It has various nutrients (Antioxidants, Fatty acids, and Natural phenols) that can help people with this task. When your skin is healthy, the pores are free to produce facial hair. Argan oil's nutrients fight off the free radicals that can hinder hair growth in the first place.
When you apply it to your hair or skin, it won't clog your pores or hair follicles because it's mostly made up of fatty acids and antioxidants that are skin-friendly, and are absorbed easily. By using argan oil for beard, the skin remains clean without clogging the pores and causes the growth of the beard to increase in thickness and strength. Furthermore, it is suitable for all skin types.
Although nothing can change the rate at which your hair grows, the best beard oils help create ideal conditions for healthy growth. A healthy beard means less breakage, which means a thicker, well-groomed, and elegant beard.
How should we use Argan Oil?
If you are considering applying a beard product, be it a shampoo/conditioner, beard balm, or beard oil, it is necessary to know its ingredients. Apart from genetics, testosterone and DHT are solely responsible for the growth of beard hair. Any ingredient that lowers these hormones, suppresses the growth.
Argan oil for beard must always be used in a regulated amount. An excessive amount of usage will only bring about side effects rather than positive outcomes along with the wastage of the product.
Using a bottle dropper, pour out a few drops of Argan Oil for beard into your hands. Subsequently, use your fingertips to apply the oil onto your beard smoothly. Avoid massaging roughly as it might weaken your hair roots. Continuing this activity as a routine will stimulate the rich vitamins from the argan oil for beard to perform their way into the follicles to keep it excellently healthy.
When should we use Argan Oil?
It is best to use argan oil for beard after shaving it off or when it has started to grow out into a stubble. Using the oil at this time will help with eliminating dryness/flakiness of the skin and retaining its moisture. Caring for your skin will promote the formation of healthier hair follicles for your beard. It is best advised to continue using the oil throughout the process of the beard hair growth even after it has reached the desired look or length. This is to help you keep your beard well-nourished and moisturized.
The suitable time to use argan oil for beard is right after washing your face. This is because, when a person is done with his face cleansing or bathe, the pores on the body and the hair follicles are open which consequently makes it easier for the nourishing oil to penetrate through it. However, the timing does not usually matter if you are using the argan oil for beard on a daily regimen.
Harmful Effects?
Argan Oil is a natural product extracted from a nut. Therefore, there is no cause of concern for any allergies or skin irritation. However, if you are allergic to nuts, dab a small amount of the oil on to the skin and check if there are any reactions. If the outcomes are negative, get it treated as soon as possible.
People should be wary of fake products as they contain a variety of other harmful ingredients along with the artificial scent. These fake products do not have any significance to your body except for harming it. This is why it is crucial to ensure the authenticity of the argan oil you are purchasing i.e. without additives and impurity.
Since these hormones trigger and regulate facial hair, if an ingredient has the capability of blocking these hormones that trigger and regulate facial hair, this will cause suppression in facial hair growth.
Conclusion
In the end, after going through all the characteristics of argan oil for beard, the question remains that should we use the organic Moroccan argan oil for beard? The answer in my opinion, as well as the rest of the world is, yes. Argan oil can be considered as one of the finest, non-toxic, and worthy oil. The only two beard oil ingredients that we are likely to trust are argan oil and jojoba oil as they have numerous benefits.
To experience the benefits of Argan Oil for beard, have a daily skincare routine for treating your skin and hair to boost its mechanism towards healthier and well-nourished self. It's the best way to hydrate your skin.
Lastly, Finding the right product for your hair is crucial. It is necessary to avoid anything that may suppress your hormones or those, that may irritate your skin. Every individual is different, thus, what may work for your friend may not work for you. This makes it important for you to do your research and find what works best for your skin and hair type.
When buying Argan Oil for beard, make sure it is a hundred percent pure, natural, organic, cold-pressed, and non-deodorized oil. Although pure Argan Oil would be expensive it would be a worthy investment due to its highly beneficial contents. It's time to work smarter than harder when it comes to taming your beard.