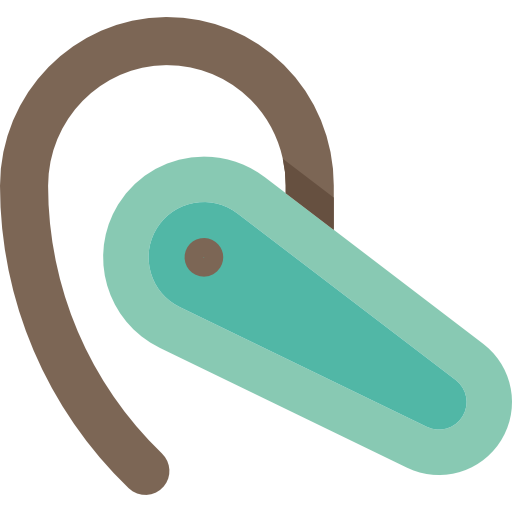 If you're surfing the internet for the best Bluetooth headsets in 2019, then you've come to the right place. In this guide, we take a look at some of the best headsets that allow you to make and receive calls hands-free. We've picked up some top Bluetooth headsets from the ever-growing list so you can get the best value for your money.
Given the variety of headsets available in the market, picking up some best deals for less money is a tough call. Headsets are personal accessory so several things may vary from person to person while picking up a new headset.
Now here are some of the headsets which we've picked for you for this year.
Top-Rated Bluetooth Headsets: Comparison Table
Best Gaming Laptops Under $500
Best Wireless Headsets
The market is full of wireless headsets that give you a different set of features with varying price. In this roundup post, we have compared and reviewed the best Bluetooth wireless headsets that you can buy this year. This whole review is based on the technology, ergonomics, price and user's feedback about them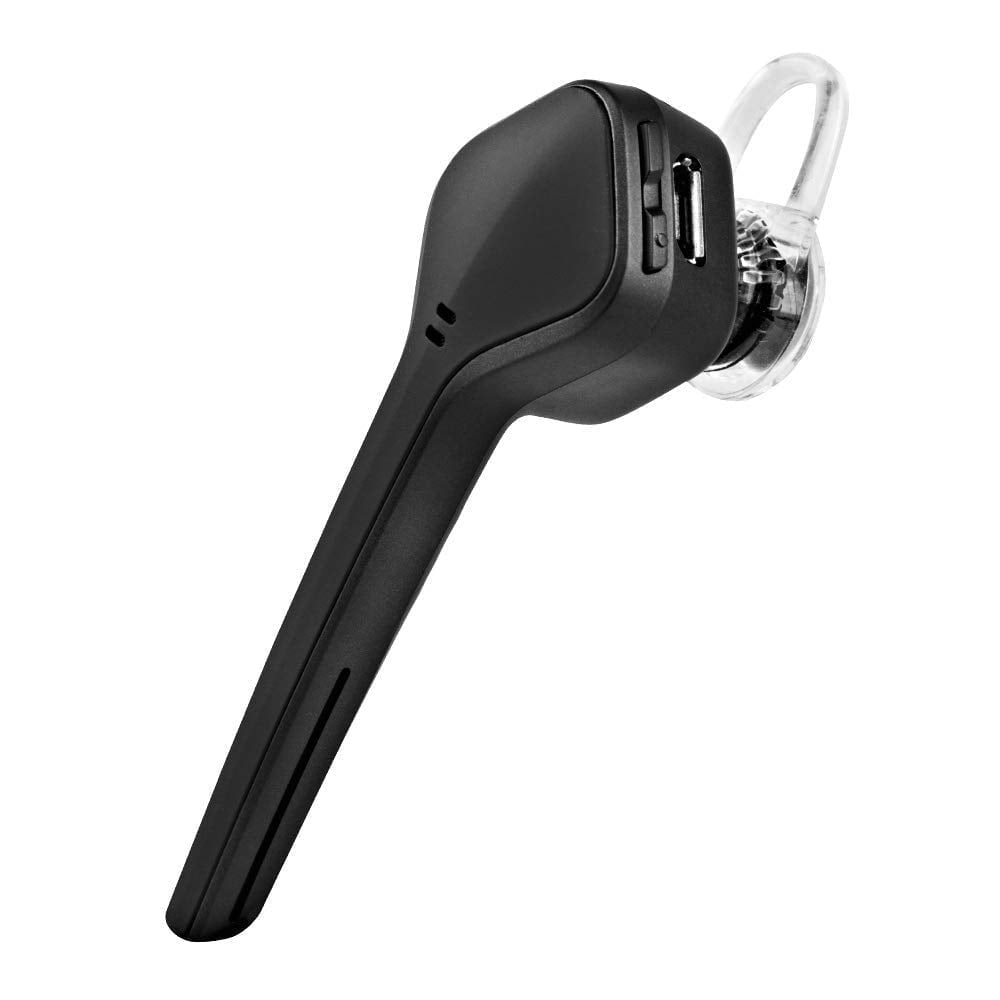 Weight: 9g | Battery life: 6 hours talk time | NFS: Yes| Bluetooth version: Bluetooth 4.0
This first product is from a telecommunications giant, Plantronics. Plantronics makes some of the best Bluetooth headsets which offer great value for money and great style. At first glance, Voyager Edge looks like a perfect blend of style, comfort, and modern technology. Its lightweight headset with a well-crafted design.
Out of the box, Voyager Edge comes with two components: the earpiece itself and a travell charging station. This station is small enough to fit in your keychain but has enough energy in it to give you a 10 hours backup. The earpiece itself is easy to use and has built-in sensors to play/pause streaming audio when you remove it from the ear. The headset automatically answers call as soon as you pick it up and put it in your ear.
With 3 perfectly calibrated mics and multiple layers of wind protection, this headset offers great background noise cancellation. HD voice feature helps you sound your best even in worst traffic noise. To keep it safe from the sweat, it has a nano-coating.
The only thing about Voyager Edge, with which ae are not satisfied is its Price. At around 130$ with charging case and 100$ without charging case. But considering the features, style, and luxury it's not a surprise that they would be on the pricey side.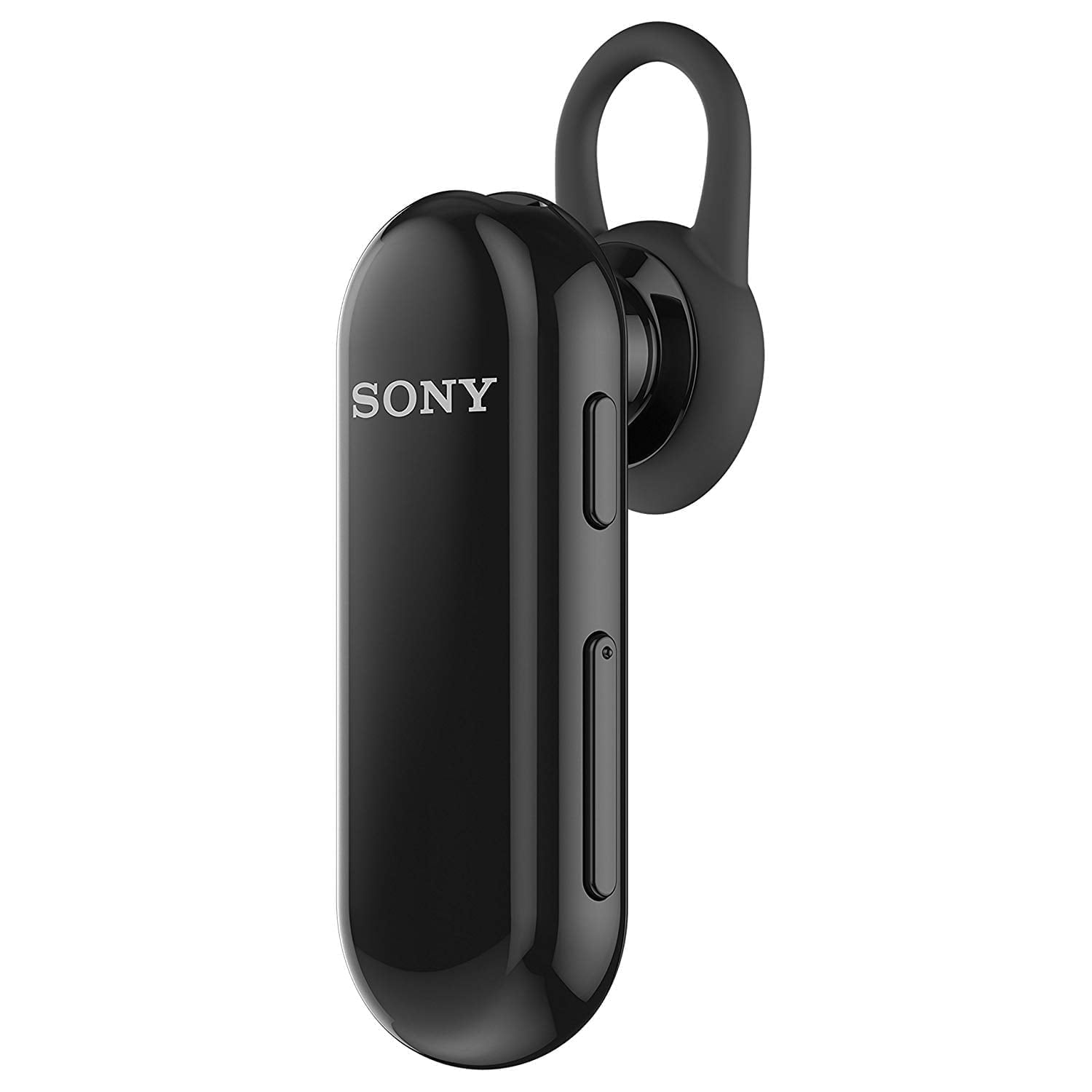 Weight: 9.3g | Battery life: 6 hours talk time /200 hours standby | Bluetooth version: Bluetooth 4.2
The Sony MBH22 combines its lightweight form factor with its premium design. Sony is considered a king when it comes to the quality of sound its products provide. The headset itself is easy to use. You can manage music and calls with its multifunctional keys.
The headset offers multi pairing option so it can be paired with 2 devices at the same time. One thing we liked the most in SOny MBH22 is that it has a USB Type-C power connector instead of microUSB. It's great because all the modern devices now have a USB Type-C connector and you don't have to carry extra wires with you to charge headset separately.
Design of MBH22 is minimal and lightweight that you will even forget that its there in your ear. Switching between calls is just a matter of a button press as well as accessing the digital assistant. The headset is available in black and white colour so you can pick one according to your taste.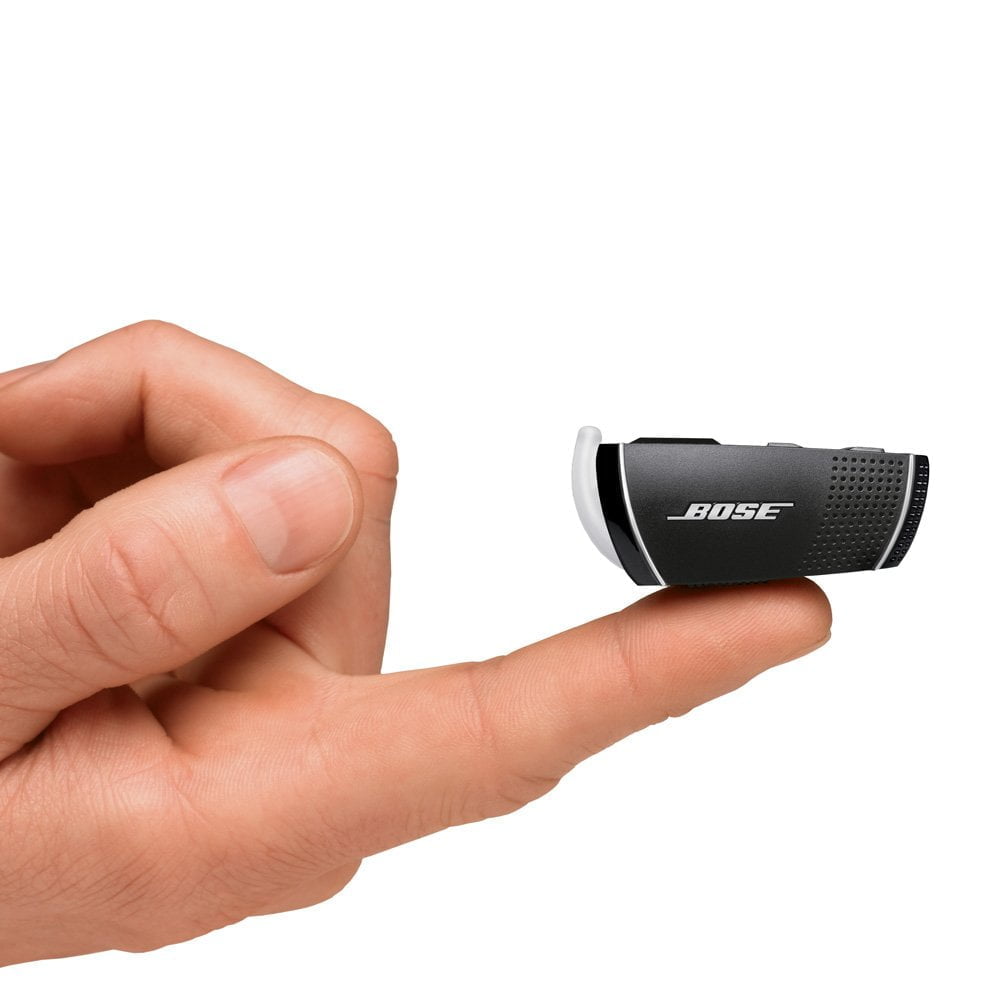 Weight: 11g | Battery life: 5 hours talk time | NFS: Yes| Bluetooth version: Bluetooth 4.0
The bose series 2 is the successor of the previous lineup of bose headsets which were famous for their 95% noise cancellation feature. The series 2 follows that trend and is a compact design we have seen so far. It is just a tiny bit longer than a thumb. The top surface is mate black with a stylish bose logo and remaining body has a glossy black finish with Bluetooth connectivity and battery indicators.
The design of the ear tip provides a secure and comfortable fit into the ear. It comes with S, M, and large size soft silicon hook tips so you can use the one according to your comfort. It is important to mention that it doesn't have ear hooks to switch ear. You have to make that choice while buying because both left and right headsets have different design and symmetry.
Calling experience of the headset is good itself and provides great noise cancellation. Bluetooth profile for listening to music is well calibrated. Buttons are engraved so you can feel them by just touching the button.
One thing that is a deal-breaker for us is the battery timing. It provides a talk time of just 4.5 hours. Considering the high price tag, it should at least be 8 to 10 hours.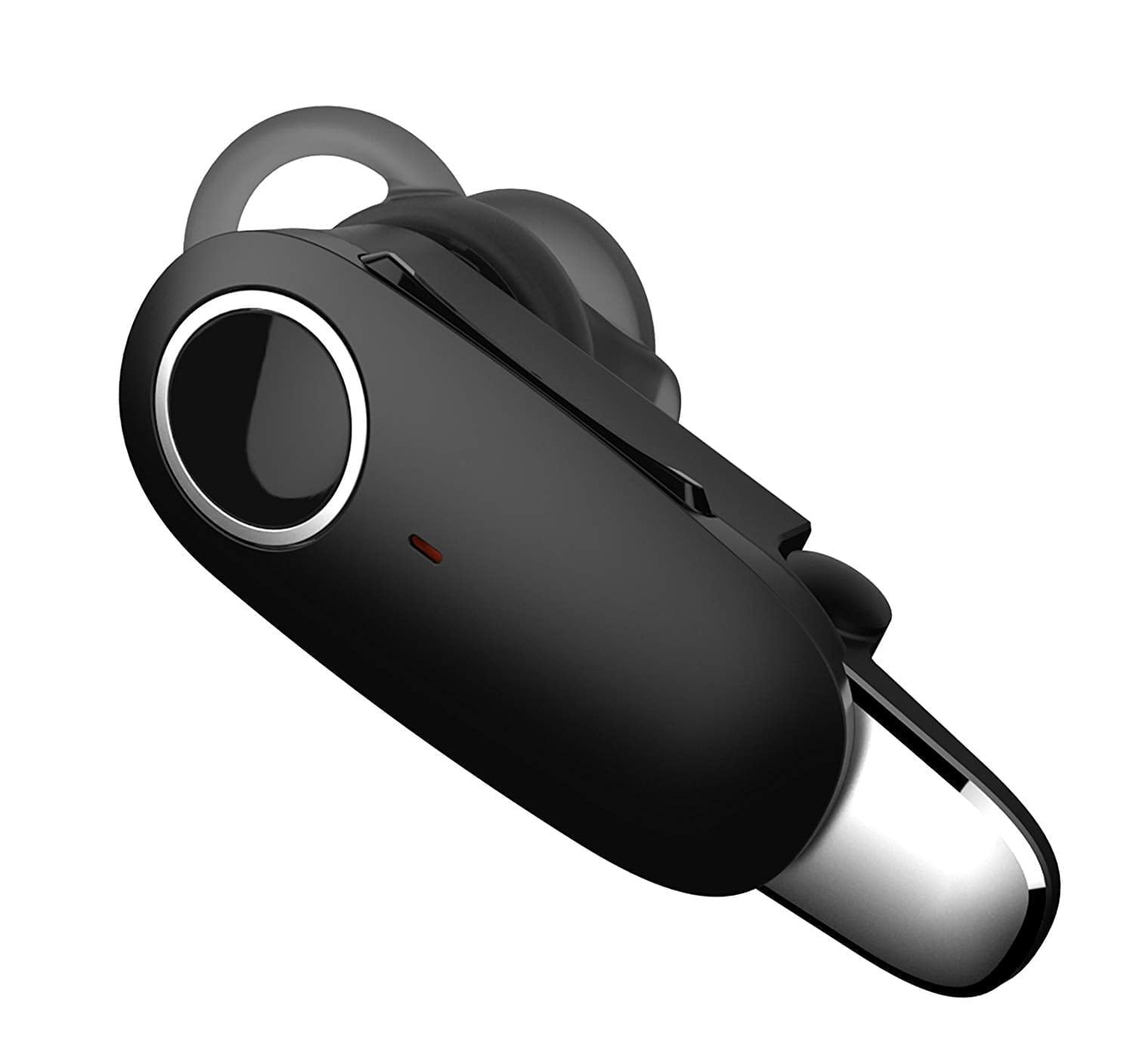 Weight: 9g | Battery life: 7 hours talk time | NFS: Yes | Bluetooth version: Bluetooth 4.0
Motorola is one of the oldest tech company, so there is no doubt that their headset will not be able to perform well. The company has long experience in the tech industry.
The headset itself has a sleekest and minimalistic look. It's comfortable and provides great sound quality for both music and call. The noise-cancelling feature also aids in making your call experience better.
Weight: 15g | Battery life: 7 hours talk time | NFS: Yes| Bluetooth version: Bluetooth 4.0
This bluetooth headset is also from the same well-respected brand Plantronics. Voyager Lagend is a mono headset so it is not great for listening to music. This is a voice-only headset so it is great for calls. You can use it for youtube videos and podcasts. It is designed with comfort in mind, sits perfectly over the ear.
Also, its completely hands-free experience as the caller ID will announce the caller name and you can just say "answer" to attend that call. Multiple microphones ensure better noise cancelling so you can usee it in any place you are at.
The Voyager Legend has a magnetic USB charging cord and gives you 7 hours of talk time on a single charge. The headset itself has a minimal sleek design. the earpiece itself comes with some earbuds so you can fit it right in your ear.
6. Jabra Steel – Best Affordable Headset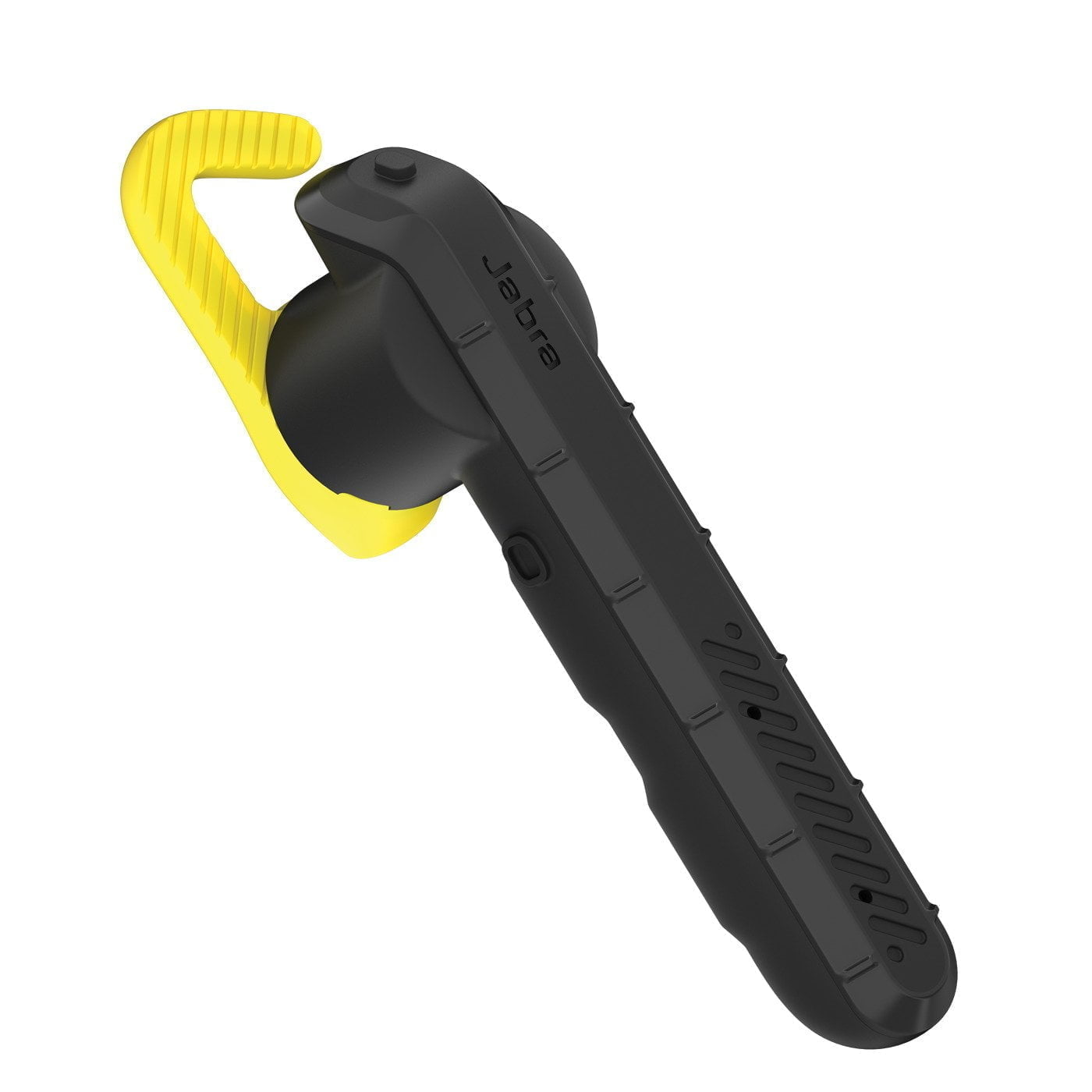 Weight: 10g | Battery life: 6 hours | Wireless range: 30m | NFC: Yes | Bluetooth version: Bluetooth 4.1
Jabra Steel is the bluetooth headset for those who always work in fields. It's robust can withstand tough conditions. Its build to endure the toughest situations but comfortable enough to stay in your ear all day long. It is IP54 rated so it is resistant to water, dust, and dirt. Material quality is robust to withstand high falls. This headset is purely for outdoor work environments.
It is NFC enabled and provides the option to connect with multiple devices. With up to 5 years of warranty, it is one of the best headsets available in the market. Hd calls and aggressive noise cancellation makes it the best candidate. Dedicated button for voice assistants and a big enough multifunction button that can be easily accessed even the gloves on.
 7. Jabra Stealth – Smallest Bluetooth Headset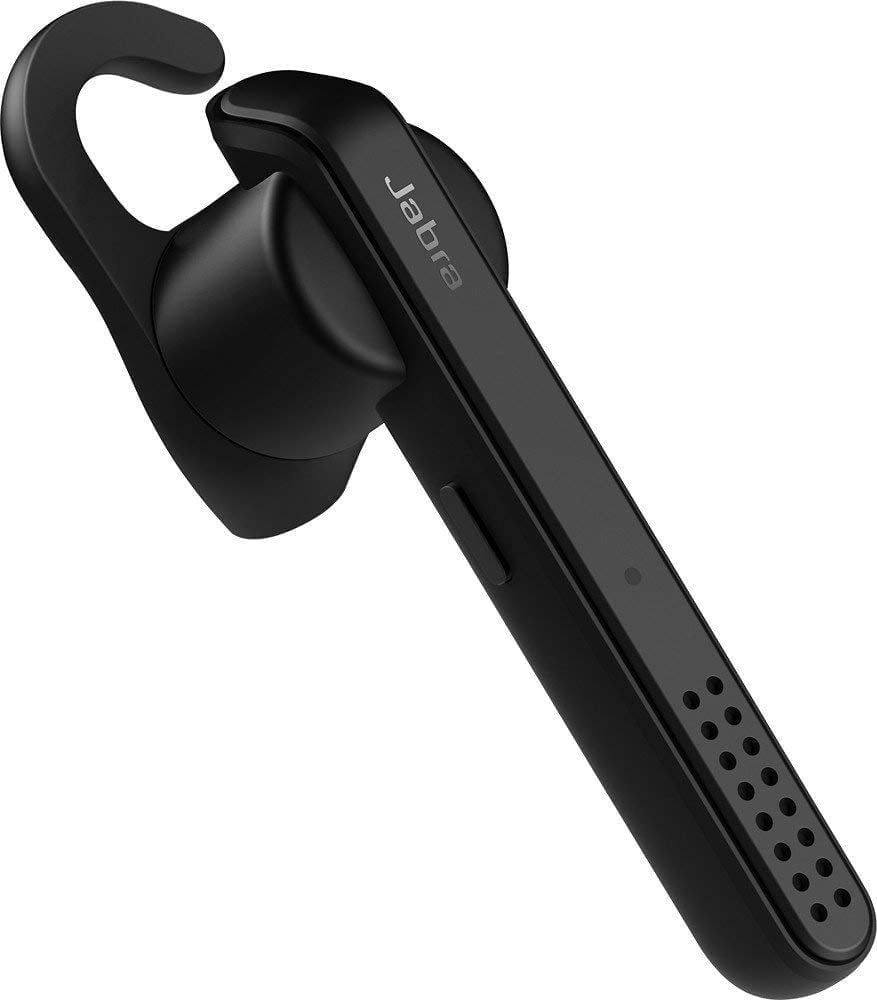 Weight: 7.9g | Battery life: 6-8 hours talk time | NFS: Yes| Bluetooth version: Bluetooth 4.0
The Jabra Stealth is the nicest, sleekest and the lightest weight headset in our list. It is not stealthy as its name says but if you consider the level of comfort it provides, you won't mind that. The sound quality of the headset is great and it does a great job in eliminating the background noise.
The physical form factor of the headset is sleek. It has a dedicates button for voice recognition and a dedicated button for answering calls. It does have NFC and provides a wireless range of 10 meters so you can still answer calls if your mobile is on its charging station. The headset doesn't have a dedicated charging station but it charges with microUSB.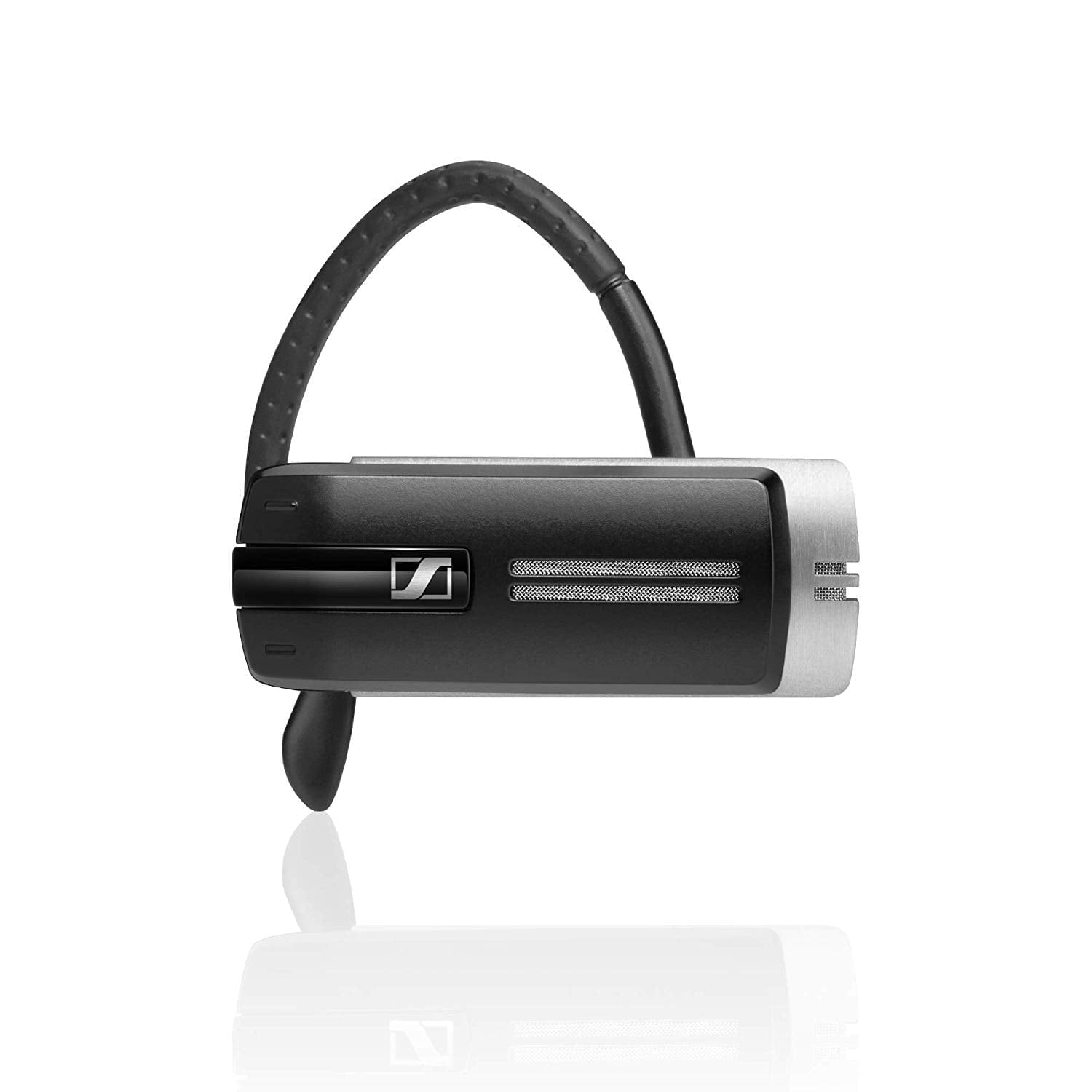 Weight: 13g | Battery life: 10 hours | Wireless range: 25m | NFC: No | Bluetooth version: Bluetooth 4.0
Sennheiser is a German company famous for making the best audio products. If your work environment is fast-paced then there is the headset for you. With the ability to multi connect at the same time with your phone and computer. Out of the box, it comes with multiple sized tips for a comfortable fit in your ear and a Bluetooth USB that connects to your computer.
The headset itself provides great sound quality as well as a great audio recording for better call quality. The three main microphones provide a great noise cancellation working together.  With the sliding microphone boom arm, you can easily answer and end a call.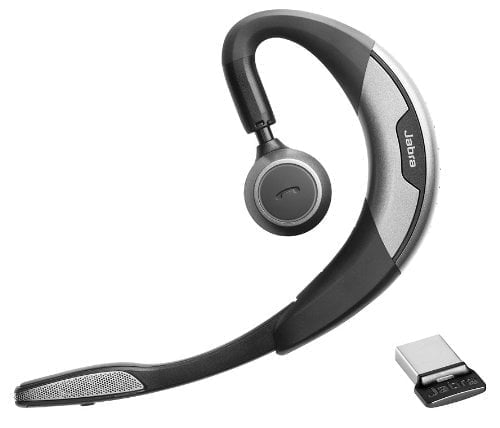 Weight: 13g | Battery life: 7 hours | Wireless range: 328 feet | NFC: No | Bluetooth version: Bluetooth 4.0
If good call quality is your priority, look no further. You'll enjoy motion- and environment-sensitive, noise-cancelling features — meaning you won't have to worry about hearing prospects on a busy sales floor. And with seven hours of battery life, you won't have to recharge mid-day.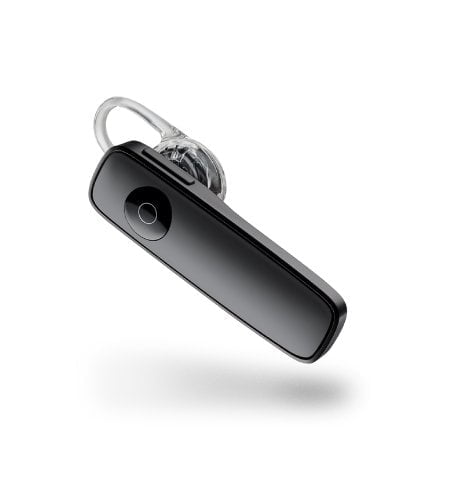 Weight: 13g | Battery life: 10 hours | Wireless range: 25m | NFC: No | Bluetooth version: Bluetooth 4.0
The Marque 2 is the entry-level headset in Plantronics series but is packed with a lot of exciting features. Dual microphone setup provides great background noise cancellation experience and earpiece provides loud and HD sound quality whether you are on call or listening to music.
The design of the headset includes an elongated plastic body with a single multi-function button to answer/end call and play/pause media plus a volume rocker on the side. The headset comes with 3 size silicone ear tips (S, M & L) for a perfect fit. On normal usage, the headset provides a 7 hour talk time but when away from your device it goes into deep sleep mode and can stand by for a whopping 11 days.
And this particular headset has it's own android app so you can find your headset buried under documents in your drawer easily.
Bluetooth Headset Buying Guide
The first and foremost thing to consider when buying a Bluetooth headset of headphones is how well and comfortably they'll fit in your ear. You are going to wear them for a long time on a daily basis so it's important that they don't cause any irritation and fatigue when using.
Other factors that you should keep in mind while looking for a nice Bluetooth headset include:
Battery Timing: Since the headset is wireless, It is important that it stays with you for the whole day long. Headsets with average 7-8 hours timing are good to go.
Sound Quality: You want to be able to hear and be heard yourself clearly, therefore, it is compulsory that the headset delivers crisp and clear sound both ways and follows the current get Bluetooth protocol.
Water and Dust Resistance: The headset you are about to choose should have some resistance against water splashes, sweat protection and it shouldn't clog dust in its earpiece.
Noise Cancellation: Just like headphones, the headset should be able to eliminate the surrounding noise as much possible so that person on the other end of the call could hear you loud and clear.
Style and Goodies: Since you are paying a bit of your hard-earned money, the headset you are about to pick shouldn't look ugly in your ear. It's going to be your daily driver so it should look great with your outfits for the day.
Final Words
Here we end our top pics for best Bluetooth headsets for 2019.
All of the headsets in our list perform their initial tasks very will. So it all comes down to the point " How and on what kind of environment you are going to use the headset? " Some of the headsets aside from their initial tasks, have some additional features too like charging on the go, dedicated app, etc. But if you are searching the web for something which lets you listen to music too in great quality, we would recommend investing in a good pair of headphones instead.