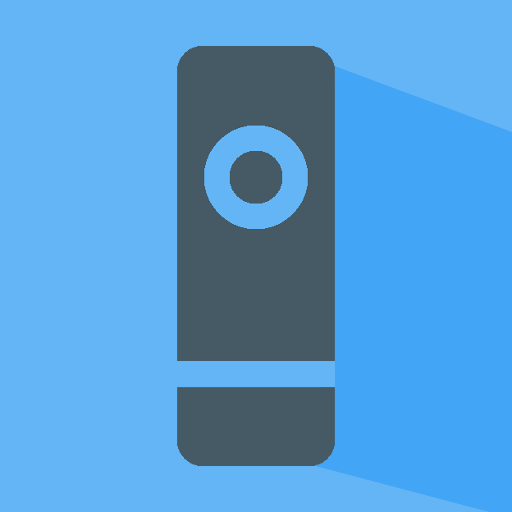 If you have given a professional presentation using PowerPoint or similar software, the ability to move and interact more with your audience is incredibly valuable.
Educators will also find a presentation clickers great help. A presentation remote will help teachers to move quickly and seamlessly through a presentation so even students with less attention will be able to focus.
Top-Rated Presentation Clickers
Best Bluetooth Wireless Presentation Pointers 2020
When it comes to professional and educational presentations, it is important to add a professional touch. To get an idea of what you might like in a wireless presentation pointer take a look at the products given. Here you can compare presentation clickers and find out the best one for you.
Logitech R800 ( Editor's Choice)
Logitech produces high-quality computer hardware. The Logitech R800 wireless laser pointer holds the same standards of high quality as Logitech's other products.
The most important aspect of presentation clicker is the wireless part. How far the presenter can transmit its signals is a very important thing. Logitech R800 allows you a 100-foot wireless range which is a huge range to give a presentation.
You will get solid battery life from just 2 AAA batteries. The R800 has a nifty LCD display that indicates the strength of the wireless signal. If you do somehow manage to tread outside of 100-feet range signal indicator will warn you, possibly preventing hiccup in the presentation.
Logitech R400 (Best Mid-Range)
For a good and attractive presentation, look to the Logitech R400 for the best-in-class experience. With a set of user-friendly touch keys to easily control the flow of a PowerPoint slideshow.
It is used for short-range presentations because of its short range of 50-feet. This range is short as compared to the other wireless presentation remotes.
Microsoft Presenter Mouse 8000
          Microsoft's presentation clicker mouse 8000 is one of the best thanks to the ingenuity of its combination laser mouse and wireless presenter design. Microsoft took two important parts of computer hardware and together with them in a compact, efficient PC peripheral.
This type of pairing of two devices allows a user to experience the best a mouse and a wireless presenter pointer can offer in what we feel a truly versatile tool.
The presenter 8000 has a comparatively short wireless range of 30-feet. 30-feet is the shortest wireless range. For most people, 30-feet is more than enough. In most presentation venues the computer will most likely not be more than 30-feet away. So it meets the need of a teacher, professor or a business professional.
The presenter mouse 8000 features a built-in laser light that is activated by pressing the button in the middle of the presenter.
Kensington K72336US
The Kensington delivers the characteristics of elegance and simplicity in a well-designed smartly constructed package.
This presenter has many features that make it stand out from the competition, but a few flaws and high price keep it out of top spots.
The Kensington has a nifty design feature that helps in preserving battery life. When the USB receiver is placed in its bay, the presenter turns the unit off completely. That was a great idea, but there is a little bit of flaw in this idea. In order to get the USB receiver out of its bay, you need to push it in a little and it will pop out. As the receiver could easily get pushed in if the best presenter remote is in your backpack.
That would turn the presenter on and unlock all the buttons. For those who want a presenter with the ability to handle complicated presentation loaded with video and links, the Kensington K72336US will fall short of expectations. This presenter is built around one idea which is simplicity.
Satechi Bluetooth Smart Pointer (Best Presentation Clicker for Mac)
As you might have guessed from the name, the Satechi Bluetooth does not require you to remember any USB receiver.
It is smart and best choice for Mac users, as it can activate Siri, and has a full hidden compartment of the 0-9 number pad.
Chirs Funk, The Wonderist once said
"My whole show rides on my presentation triggering properly, and the satechi remote has been the only one I have used that works every time"
Doosl Clicker (Longest Range)
Doosl's presentation remote clicker is just like a pocket pen as it is a little thicker than the pen but still fit in your pocket comfortably.
No products found.
It also has a hook on the top which helps it stay in place so you always know where it is. It has page-up and page-down buttons as well as play, pause and back screen controls for PowerPoint presentations.
Targus AMP13US
The Targus AMP13US is a wireless presenter that is both simple in design and rich in features. It is a multi-purpose wireless presenter. It is simple so while maintaining a simplicity that leaves a little room for errors.
No products found.
For the most part, this wireless presenter pointer succeeds in achieving that goal. It gives the range of 50-feet. Some wireless presenters confine you to a rather limited range, but this wireless presenter is different in this case. Instead of limiting you, it frees you.
Beboncool Wireless Presenter (Best Inexpensive)
This presenter is a budget-friendly option. Beboncool remote features a USB receiver with a range of 39-feet, the beboncool allows for plenty of room to walk around during your presentation. It gives you an excellent button layout for presentations.
No products found.
Button options include turning on and off the laser pointer, full screen, previous and next buttons, as well as up and down keys for quickly moving through pages in the presentation file.
DinoFire DR100 Presentation Clicker
DinoFire presentation remote is an awesome, pen-sized device that uses an RF receiver to communicate with your computer. It's just another plug and play device so you do not need to install any type of software to run it on your computer and don't need any type of pairing for using this device.
It gives you a good range of 98-feet which is more than enough for a person to walk freely around the room during the presentation.
SMK-Link Presentation Pilot Pro
SMK-Link has created an admirable addition to the world of wireless presenters. The pilot pro is popular for its reliability, usability and functionality. In presentations, it is very important to know the wireless range of your presenter.
While using Pilot pro you almost do not need to think about the wireless range, as the presenter is effective within a 50-foot radius of the receiver. This means that you can freely walk around the room during the delivery of your presentation. Another feature of this wireless presenter is the low battery indicator.
Like other wireless presenter Pilot pro also a plug and play device. The USB receiver is housed within the presenter. It slides into a little bay at the bottom of the presenter. Once the receiver is in its bay all buttons on the presenter are locked down. This can help in saving battery life. Pilot pro uses a coin or button battery. The battery CR2025 is rated at having a six-month life, however, these kinds of batteries are more expensive and difficult to find.
Satechi SP600
The Satechi SP600 has all the features and functions like all other wireless presenters. This device also has mouse tracking capabilities, but they have not implemented in this presenter as well as in others.
The SP600 sports a 100-feet wireless range which is above average. This wireless range allows you to move around as much as you want. The SP600 gives you the freedom to do as you please. The presenter has a 7-button layout in which 4 directional buttons which serve as mouse controls.
Amerteer Wireless Presenter Flip Pen (Best Presenter Clicker)
This wireless presenter pointer is unique in style and beautiful to hold. The Amerteer adds plenty of mobility to move around the room to engage with your audience with up to 39-feet of range.
SIIG CE-WR00 12-S1 2.4 GHz RF Presentation Clicker
This wireless presenter is a very reliable electronic device. The WR0012 is a capable wireless presenter that can help you improve any presentation. Its compact size and weight make this presenter a strong contender with the competition.
It has a built-in laser pointer, which is an integral part of all good wireless presenters. The laser light colour is red which is most common in all the wireless presentation pointers. It is bright and easy to see.
One of all the wireless presenters we looked at, the SIIG has the longest warranty. The five-year limited warranty offered by SIIG is a perfect example of how SIIG support its products.
IOGEAR 3 in 1, Phaser, Laser & Mouse
The IOGEAR GME422RW6 provides the versatility and agility required by professional presentations by combining the functionality of a mouse with the power wireless presenter. This presenter features a built-in laser light that can help to engage your audience and focus it where you want it to be.
No products found.
The laser pointer in this wireless presentation pointer is nothing spectacular. It has a job to and does it. This wireless presenter gives you the range of 30-feet that enables you to move around freely.
Canon PR10-G Wireless Presentation Remote (Best Compatibility)
The laser light is one of the main and important features of the wireless presenter. The canon PR10-G has a bright green laser that is 8x times more powerful than the standard red laser light found in most of the wireless presenters.
There is no need for any software installation setup in both windows and Mac books, you can jump right into the presentation mode.
Satechi SP600 Smart Pointer (Best Programmable)
The SP600's universal support allows direct connectivity to both Mac and Windows system, including support for Windows XP all the way up through Windows 10.
This gives you the wireless range of 50-feet that is more than enough to move around a large room while giving your presentation.
Amerteer Finger Ring Wireless Presenter (Best Ergonomic )
Like its name The Amerteer wireless presenter is just like a ring. The finger ring is slip-resistant, helping to avoid any embarrassing accident while presenting a presentation. Its adjustable design can be resized to fit a multitude of finger size.
It becomes a difficult task to control the presentation with access to five buttons, including the previous and next slide, black screen and launching and ending a slideshow presentation.
LNKOO Laser Pen Presentation Clicker
It would simply look silly to carry a large object to whose only job is to control the slideshow of your presentation So, Wireless Presenters need to be compact. The LNKOO Ultrathin is one of the smallest wireless presenters we came across in our research.
No products found.
It gives you freedom of movement within the 30-feet radius of its USB receiver. For many purposes, this range is enough to do everything you need to do. LNKOO squeezes a red laser pointer into presentation's compact design. The laser pointer adds a new level of versatility to the Ultrathin, allowing you to highlight key facts and important figures during your presentation without resorting to a keyboard. This is best among the other presentation clickers.
Best Presentation Clickers – Buyer's Guide
A lot of people question the legibility of wireless presenters and have gone to the point of bashing them by stating wireless presenters don't offer any real benefits.
Sure, the wireless pointers are not as good as their price, but to say wireless presenters aren't any good is certainly wrong.
Presentation clickers are the basic need, if you want to engage your audience and want them to stay focused on the presentation.
To be fair, presentation clickers are very important for professional presentations than in the old days. We are going to take a look at some advantages of buying wireless presenters.
Those benefits will help you in understanding that Bluetooth laser pointers aren't terrible. These presenters are for the people, who want to give the professional presentation in their professional life.
Read these carefully for best presenter clicker.
Increase Portability
The presentation clickers are portable. You can take them from one place to the other without any tension of wires. Wires can be jumbled which annoys most people. The main purpose of wireless presenters is to provide portability. You just need the USB receiver for the connection. These just plug and play devices.
Things you should look for in Presentation Clickers
Now that you have taken a look at all the major benefits of buying wireless presenters. We can look at some things you should look for in buying a wireless presentation pointer.
Comfort
When buying a wireless presenter, the most important thing that you should look for is the presenter fit in your hand and you should hold in comfortably.
Some presentation remotes are too loud, especially for the presentation clickers who adopt the perspective that the more slides you have, the better your presentation will be. If the presenter has a loud voice each click of the button will irk your front row participants.         
Battery life
You should also consider the battery life when buying a wireless presentation pointer. The whole battery is dependent on the technology of the battery used by the pointer and the person who uses it.
Make sure you're aware of these things when you go and buy yourself a wireless presenter.
Wireless Range and laser-quality
You must consider the wireless range and brightness of laser light when you are buying a wireless presenter. Wireless range is the most important thing in wireless presenter so, first, check the range offers by the presenter you are going to buy. The main purpose of a wireless presenter is to point out the major facts of a presentation so, it's very important that the laser is must be bright. This is most important for presentation clickers.
In case you feel that we left out some other great wireless presentation pointers, don't hesitate to let us know.