Being a student, It can be very hard to pay for all the expenses which we have to face. The cost is not only limited to college fees but also includes the price which students have to pay for their computers, smartphones, the internet etc. No doubt many companies give students special offers for their products but It can still be difficult to pay especially without the support of parents or guardians.
In this post, we'll be sharing some of the best ways through which you can make money online while studying. The content below includes different methods of earning online. We cannot guarantee that you'll start earning online after reading this. It all depends upon your dedication for doing something. All you need to have is a computer, an internet connection and time.
Earning online can be difficult and easy at the same time. It's difficult in a sense that you need to have skills to do something in order to earn. Millions of people are already earning online so why don't you join them?
Blogging – Write and Earn
The reason we put blogging in the first place is that because It can be a source of income for you for a long time (or maybe forever if you maintain It). Many people already earn their living through blogging and the best thing is that It won't require any special skill.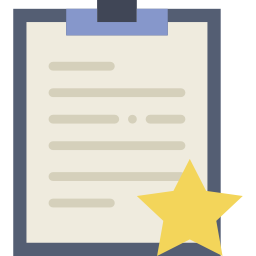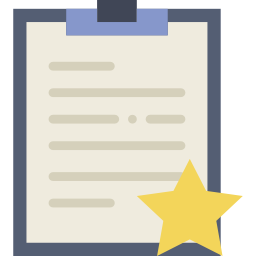 There are many examples of successful bloggers who just started blogging as a hobby but are now earning their living through it.
You won't be able to start earning a day after making your blog. It'd take time, just like other methods. You just need to choose a niche before you start blogging. In-case If you're wondering about what "niche" is, then you can think of It like an area or a category. For example, your blog niche can be of fashion designing, gaming, technology, photography, science or even multi-niche (although you should focus on a single niche website if you're a beginner).
Let's say you've chosen your niche to be of photography. Now you just need a blog to proceed.
If you want to make your own blog but don't know where to start, you can tell us and we'd be able to make it for you for free.
If you've created your blog, you just need to post content on It regarding your niche. As our niche is "photography", in above example, we will be posting things like "Which DSLR is best for people who are starting out in photography?", "Guide to take beautiful pictures" etc. You'd need to work on your blog by posting content related to your niche, as mentioned above, for around 3-4 months before you can monetize It and start earning.
You need to post Quality Content
The content you write should be of good quality and not copy/paste. This is 2017 and the competition is very high. You should research well before posting so that you could get more traffic (visitors). Think, why would your website rank higher in Google searches (Google will be bringing you most of the visitors) If your article is same as written on another website. That's why your content should be unique, grammar/spelling mistake free and of good length.
Now comes the monetization part. The best way to earn from blogging is through advertisements. Your first priority should be to get approved by Google Adsense since It's the best but before applying, make sure you've at least 15-20 good quality posts with around 1000 words in a post or more. You can have less post and fewer words in a post but again, If you're writing something then make sure you write It well-enough so that people actually visit your website.
Since the more views you'll get, the more money you'll earn. We won't be going into the details of how to monetize your website or apply to Google Adsense. You can search them on Google and you'd be able to find thousands of guides on them but before ending, I'd say that you should share your blog posts with your friends/family on social media and ask them to share too since social media also brings a lot of traffic after search engines.
The other best way to earn money from your blog is through Affiliate marketing (Affiliate marketing is explained in detail below).
Freelancing – Work at your Own Place and Get Paid
If you are good in designing (graphic/web), writing, business services, data entry or any other thing, then you can go and start doing freelancing. In freelancing, a person works on a contract basis for one or more than one company at a time. The biggest advantage of being a freelancer is that you can do everything from your home.
Another advantage of being a freelancer is that you can set your own price for the work. The only thing you'd need is to be good in what you do and setup your portfolio (LinkedIn or a website maybe). Make people aware of what services you offer through your connections (friends, families, social media etc.) You should also try out some freelancing websites. This is how freelancing websites work.
A person (employer) places his project on a freelancing website along with his budget. Multiple people will place a bid on that project. After some time, the employer will decide that which person would be best suited for his job and he'll pick that person. After the work is done, he'll pay him. There won't be any hassle regarding the payment because that freelancing website would be a third party which would hold your payment until you complete your work. These are some of the top freelancing websites:
freelancer.com
upwork.com
guru.com
99designs.com (for designing)
toptal.com
peopleperhour.com
If you're a student and are currently studying, then you can do freelancing and apply the skills which you've learned in your college and earn money. It might not be the highest paying If you're starting out but once you've got experience, It'd pay a lot.
Affiliate Marketing – Earn Commission from Sales
If you're new to Affiliate Marketing then, It is the type of marketing in which you promote a product of an Advertiser by being a Publisher and If someone buys that product which you're promoting through your referral then you'd get a commission. The commission varies depending on the platform you're using. Here's a quick example to help you understand how affiliate marketing works.
You are a member of an affiliate program on a shopping website. Your friend needs to buy a laptop from that website. You can ask your friend to use your referral link to buy that laptop. It won't cost your friend more but instead, you'll also get a commission from that laptop price.
In the above example, consider changing friends with your viewers. This is what I was talking about in Blogging section. If you've a good website/blog then you can start promoting the products in your niche by providing genuine reviews/feedbacks about those. Not all of your viewers would buy those products but even If some of them buy, you'd get some bucks. People are already earning thousands of dollars through affiliate marketing. It's not any rocket science. You just need to have a good amount of viewers on your website.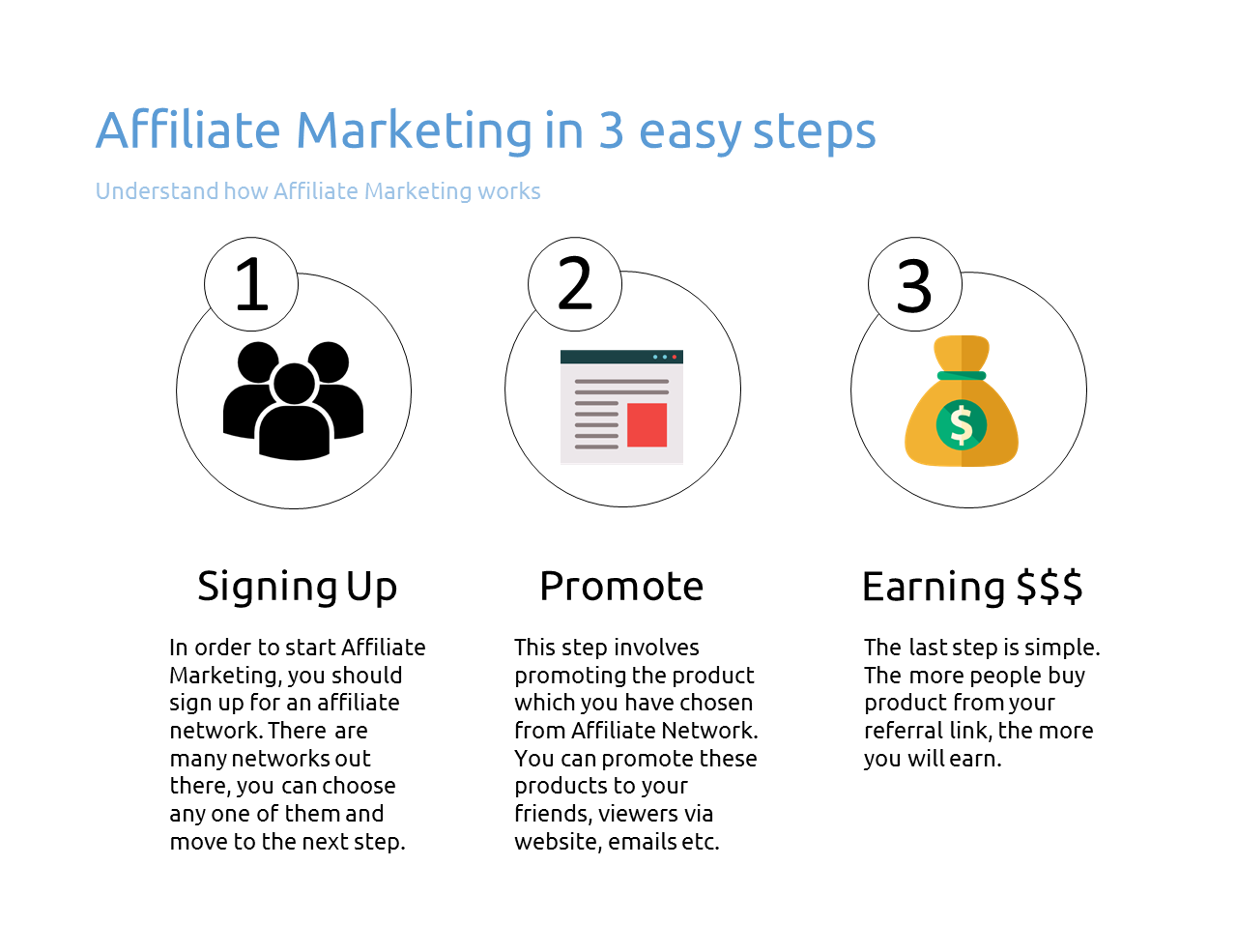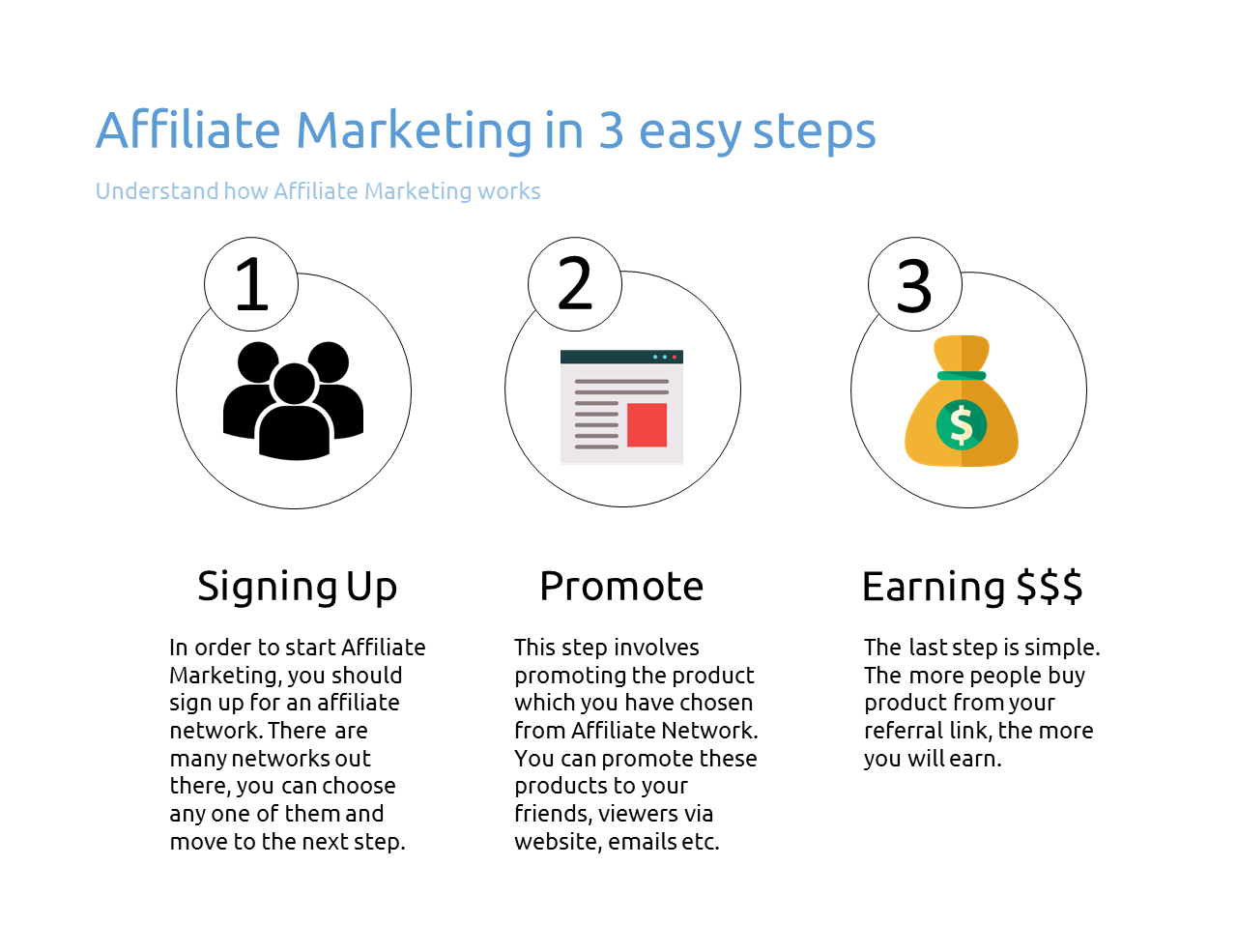 List of some best Affiliate Networks:
cj.com
shareasale.com
affiliate-program.amazon.com
partnernetwork.ebay.com
clickbank.com
Gigs on Fiverr
There's another interesting website, Fiverr.com, in which you can sell your services for $5 (mostly) or more. The difference between this marketplace and freelancing is that It's not limited to special skills which are required in freelancing. You can do anything in which you're good at (designing, voice overs, virtual assistant etc.), or even If you think you got a new interesting idea which people would like, you can start selling your service.
The services you'd offer are known as Gigs on Fiverr. Normally people start selling their services for $5 but the best thing is that you can also add additional services for more than $5 on your gigs. For example, you can offer to make a video introduction of 10 seconds for $5 but for a little longer introduction, you can add additional charges. You will start earning small but will eventually make it to a big earning If your services are good. You can check out Fiverr here.
YouTube – Record, Upload, Monetize and Earn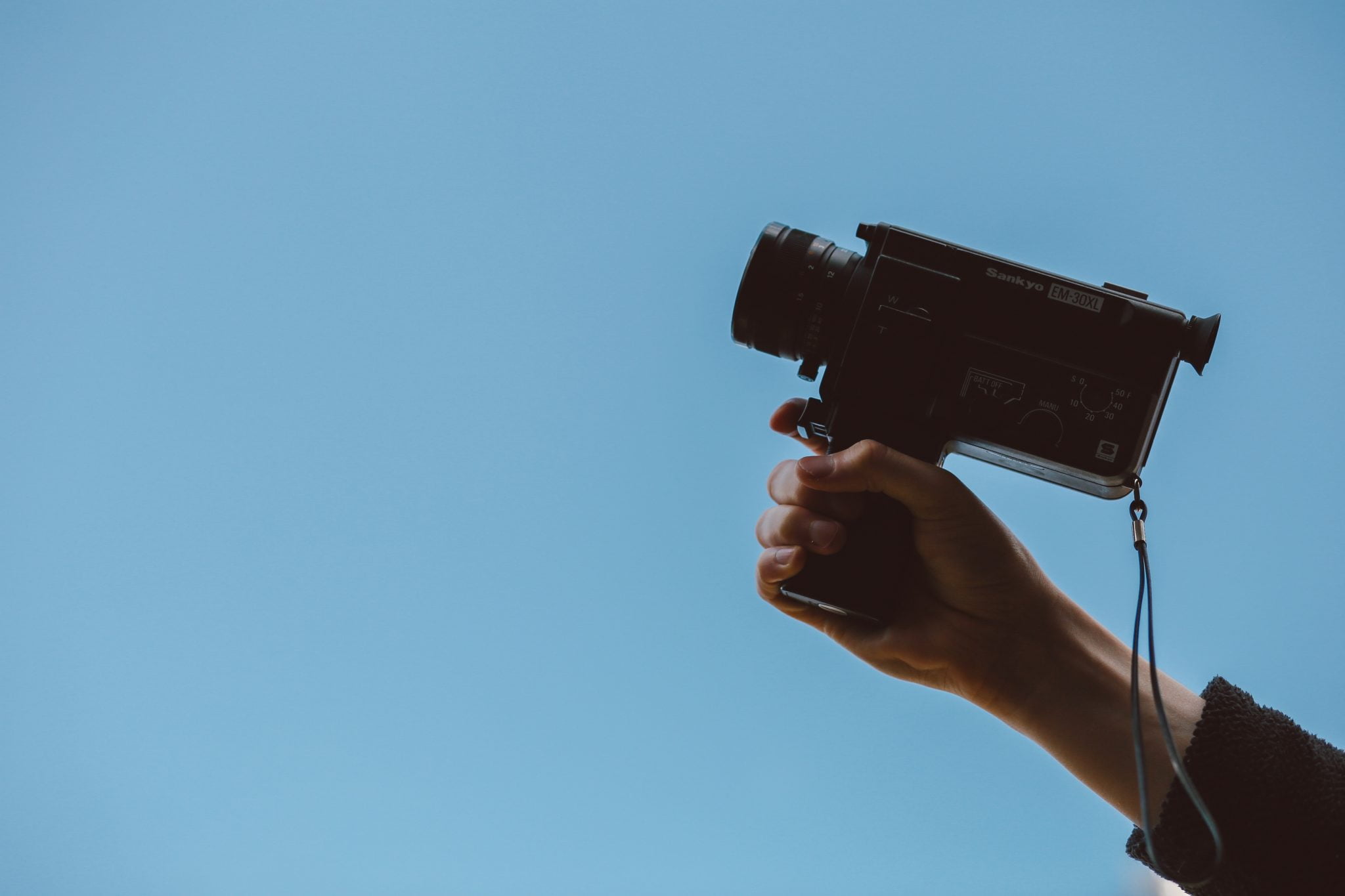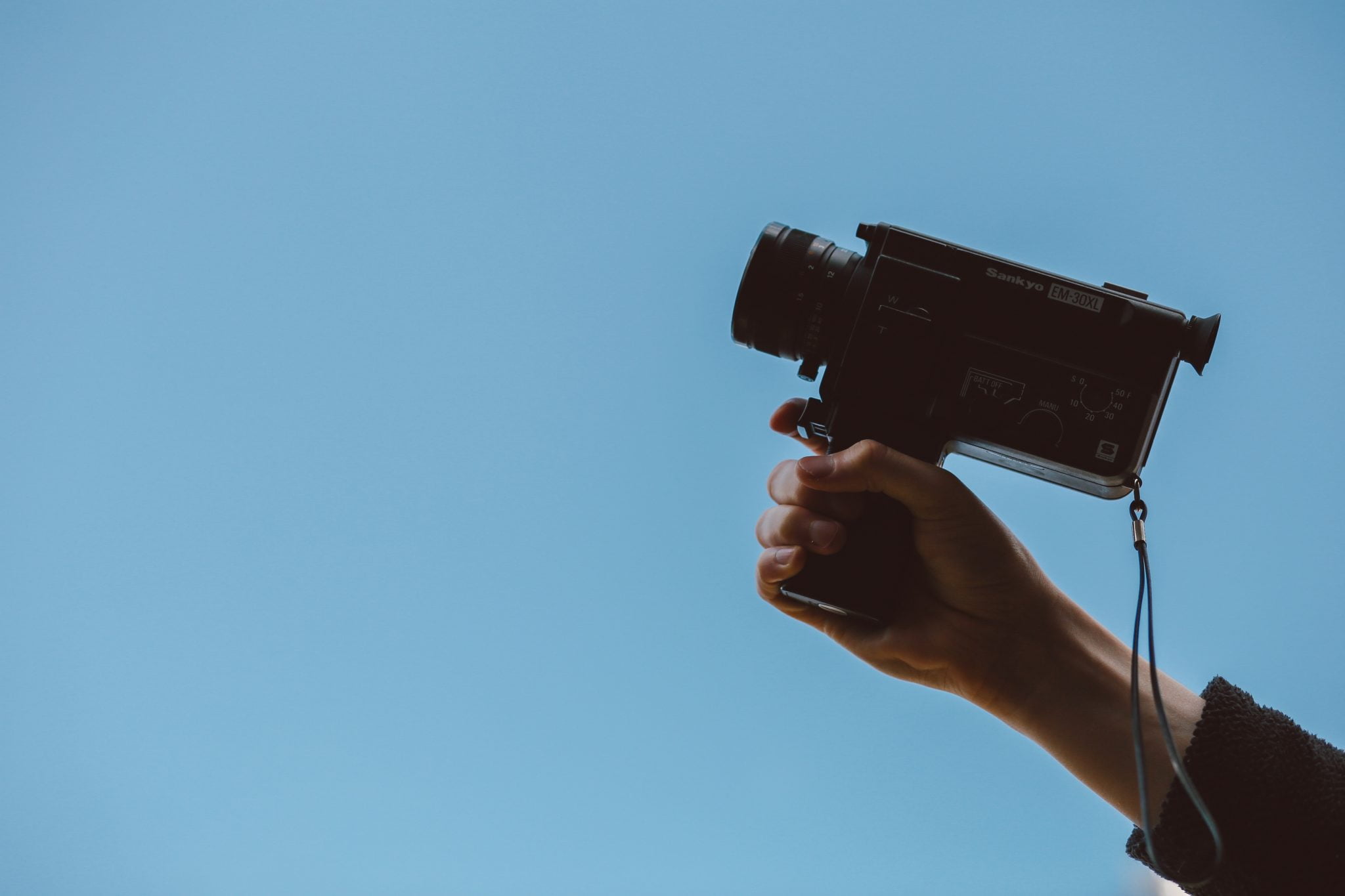 It's not a secret that you can also make money through YouTube. YouTube is the number 1 video sharing website in the world. It also offers one of the best ways to make money online. If any of the above methods do not suit you (like you don't have the skills etc.), then you can start out on YouTube by creating videos.
You'd just need a good amount of viewers on your videos, usually which automatically comes If your content is good.
You can make any type of videos whether they are funny videos, tutorials, informational videos, gaming etc. It is basically the advertisements which will earn you money. You might have noticed that when you play a video, an ad shows before the video or during the video. It means that the creator of the video will earn some money for it. The amount of money you'll earn for 1000 views depends upon other factors like your viewer is from which country, for how long did he watched the ad etc. but still If you got a large fan base (subscribers), you can earn some pretty decent amount.
There are a large number of YouTubers who are already earning thousands of dollars from this program (YouTube Partner Program). Before starting out remember that you should not only focus on earning money but also on the good and interesting content. Your audience should come before your earnings because If you don't have a good audience, you won't be able to earn good money.
You'd also need to have at least 10,000 views on your channel before you can apply for this program.
Bonus – Selling Photographs
Photography is a profession for many people but for majority It is a hobby. If you're a good stock photographer then you could earn money from your photos by selling them online. There are some good website on which you can list your images and if someone wants to use them, they'd buy your pictures. Of course, your photos need to be of good quality before someone would buy It.
It is not a bad way to earn some extra bucks. Some websites where you can sell out your pictures:
Bonus – Through Social Media (Facebook, Instagram etc.)
You might be wondering why we've included this section in this post but believe It, you can really earn money through social media. We won't be going into long details on how to actually do it but would give you just a rough idea about how It works.
There are a lot of big pages on Facebook (with a lot of likes). Either they are someone's personal pages or entertainment pages, They share different websites/products with Its followers from time to time. They are usually getting paid to do so. For example, you have a facebook page with a lot of likes (let's say 50,000). You can earn money by selling posts in which you can either share the person's website, his page etc. You can post It in your page's bio that you can promote someone's product or website and people can contact you by messaging or emailing etc.
This same strategy goes with Instagram where you need to have a good amount of followers.
The last two methods which we've shared are just bonus methods. You shouldn't rely only on them. Your major focus should be towards choosing any of the first five methods. Earning money online is easy but require a lot of patience. You have to be determined on It. You shouldn't opt-out after doing it for a month or after earning small amount (or not earning at all). You should remain consistent and eventually you'll start making good amount online.