There are still many researchers who argue to write Citations and bibliographers without any software. But they are clearly missing something very important. This is an easy guide on how to use Mendeley on the word.
Reference managers aren't just citation software these days. Publishing companies are doing their best to improve them by offering more features in them.
What is a Citation/Reference Management Software?
Citation Management Software is a tool or Desktop Application primarily used by researchers and scholars to arrange and cite the selected literature in their publications.
Most of the Reference Management Software attach to your word processors to directly load the citations and bibliographies in it.
In this post, we will be learning about the Mendeley which is a Reference Management Software and Researcher network.
Mendeley vs Endnote
| | | |
| --- | --- | --- |
| | Mendeley | EndNote |
| Company | Elsevier | Thomson Reuters |
| Price | Free+Premium Features | [amazon_link asins='B01MTDBDFQ' template='PriceLink' store='haseayaziobvi-20′ marketplace='US' link_id='88573901-1a30-11e8-ae5c-531056d202d4′] |
| Mobile Apps | Android, iPhone, iPad | iPad |
| Online Sync | Complete | One Library at a time |
| Researcher Network | Yes | No |
| Edit Citation Style | Yes, Using CSL | Yes |
| Research Discovery Tools | Yes | No |
| Supported OS | Mac, Windows, Linux | Mac, Windows |
| Automatic Renaming PDFs | No | Yes |
Mendeley Installation Guide
Mendeley is a desktop application available for Mac, Windows, and Linux. You may download the appropriate installer for your Operating system from official Mendeley website.
After downloading the software, open that installer and choose the installation settings as per your requirements.
Download Mendeley Free
Mendeley is free to download from its official website. You don't have to pay anything initially. You may use following links to download Mendeley,
Remember: Mendeley is Free to download so don't search for Cracks or Patches and download installer setup from the fake websites containing viruses and malware.
Create Mendeley Account
You can't use this software without creating an account on its website. The basic account is absolutely free which comes with 2GB of Cloud storage.
You can upgrade to premium account later which will give you more storage space. This account will also be your Researcher profile on the Mendeley.com Research network where you can collaborate with peers and colleagues.
How to Add files and Folders in Mendeley?
Folders can act as libraries of your different research projects or the different portions of the same research. This is where you add your research paper.
To create the new folder in the Mendeley, click on "Create Folder" as shown in the below screenshot. Name the folder as you wish to.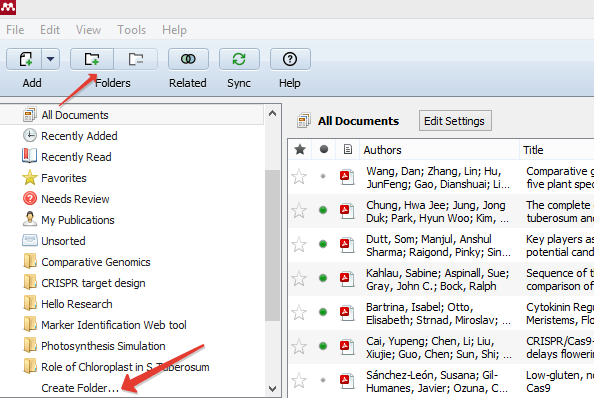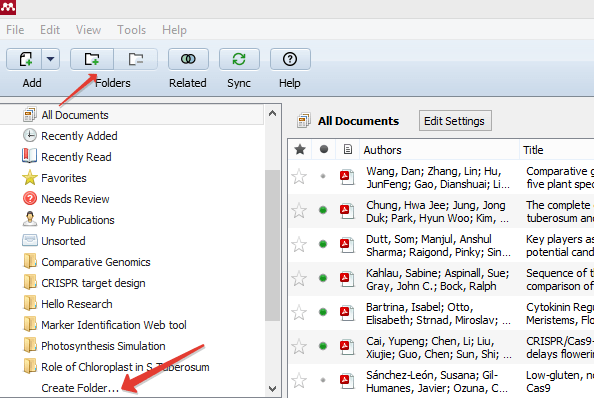 To add new files in the certain folder, click on that particular folder and click on "Add new files"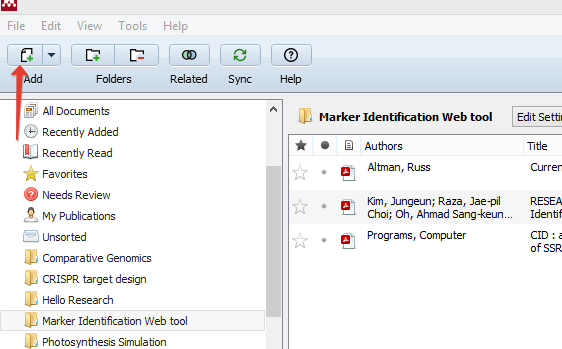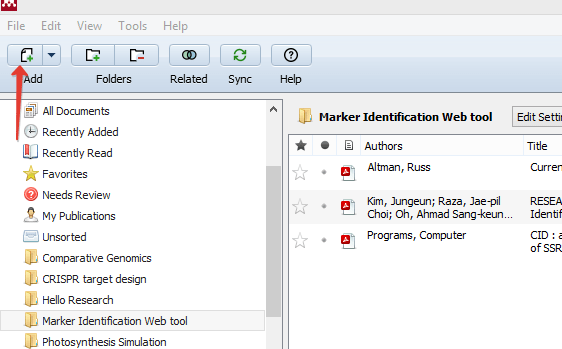 How to Use Mendeley in Word Processor?
Mendeley comes with the support of two Word Processor software, Microsoft Office, and LibreOffice.  To install the Plugin for the desired software,
Click Tools> Install MS Word Plugin. This will install the required Word plugin for the Mendeley Reference software.
How to Cite in Word Using Mendeley?
The citation is quite easy in Word using Mendeley. Open Word and Click on "References" tab. Start typing your content, when you want to add the citation of the paper which you have already added to the library/folder.  Click on "Insert Citation" button. Type the name of your paper/author/year and click on the name of the paper.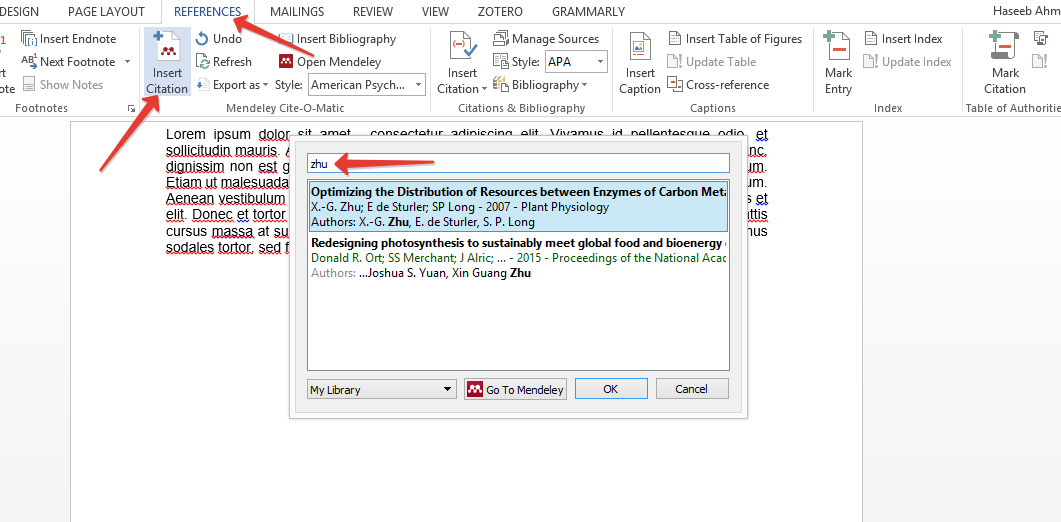 How to Add Bibliography in Word using Mendeley?
When you are done with writing your content and added all the citations. Click on the "References" tab and then click on "Insert Bibliography".
How to Change Citation Style in Mendeley?
The default citation style is APA in the Mendeley but different research journals ask for different styles in their author guidelines. You may choose the citation style as per requirement of the journal or institution. To change the citation style,
Go to "References" tab in MS Word and click on the drop-down menu in front of "Style". Choose the appropriate citation style.
Note: When you change the citation style, previous citations will be automatically updated including the bibliography.
Use CSL to edit the Citation Style.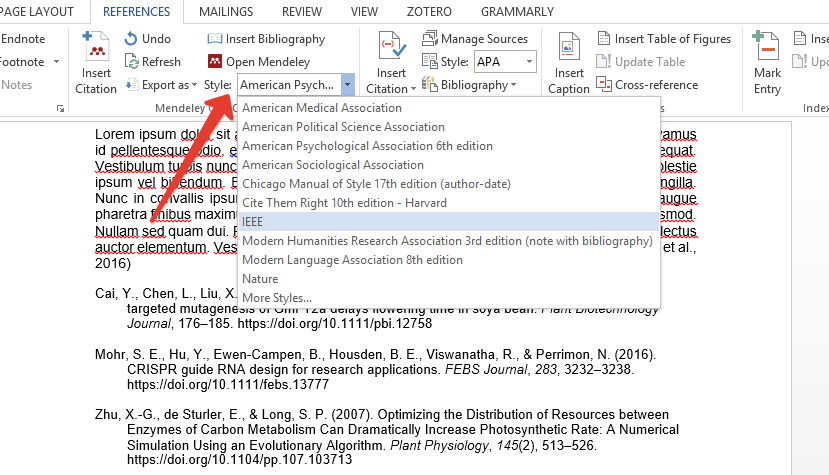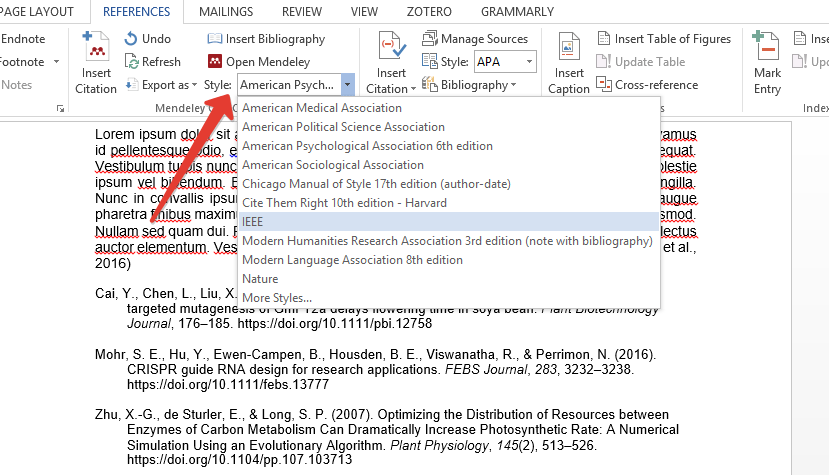 How to Use Mendeley Sync Feature?
Mendeley provides you free 2GB of storage with the basic account. You can use this storage to synchronize your data with your online Mendeley.com account.
To Sync the data, click on the sync button.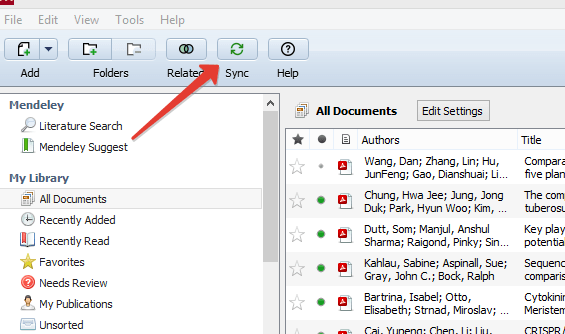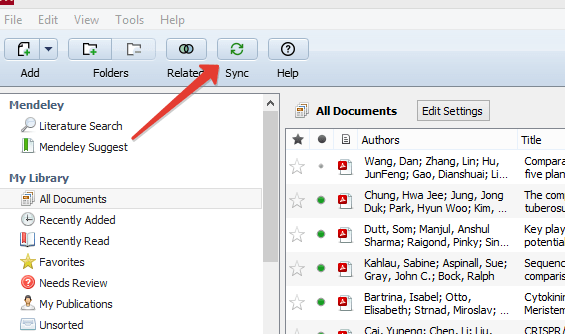 In case of any trouble, you just need to reinstall the Mendeley software and add your account credentials to get back all your folders.
How to Read and Annotate PDFs Using Mendeley?
Mendeley comes with a built-in interactive PDF reader that leaves out the need for any other PDF software. You can annotate your PDFs within the Mendeley and those can be synced with your online account.
To open any PDF file inside Mendeley, simply double-click on the title of the file.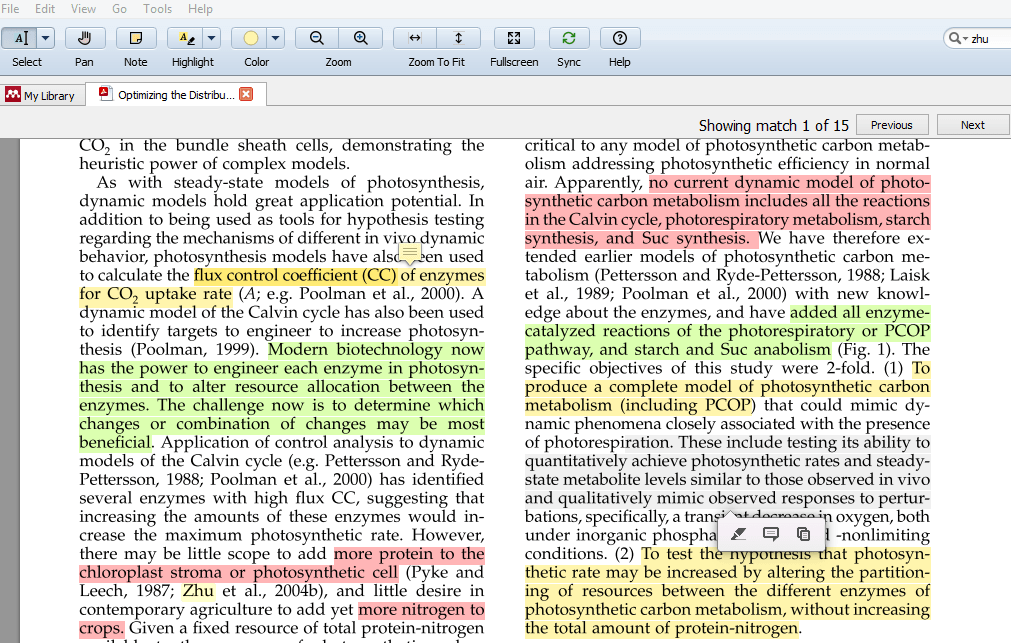 How to Use Mendeley Suggest Feature?
On the basis of the articles you add into the Mendeley, it suggests more content to read. This is a very useful feature of Mendeley that keeps you updated with the latest content of your Interest. To use this feature, click on the below link
Note: You can't use this feature in the Desktop version of the software. It can only be accessed via Online version.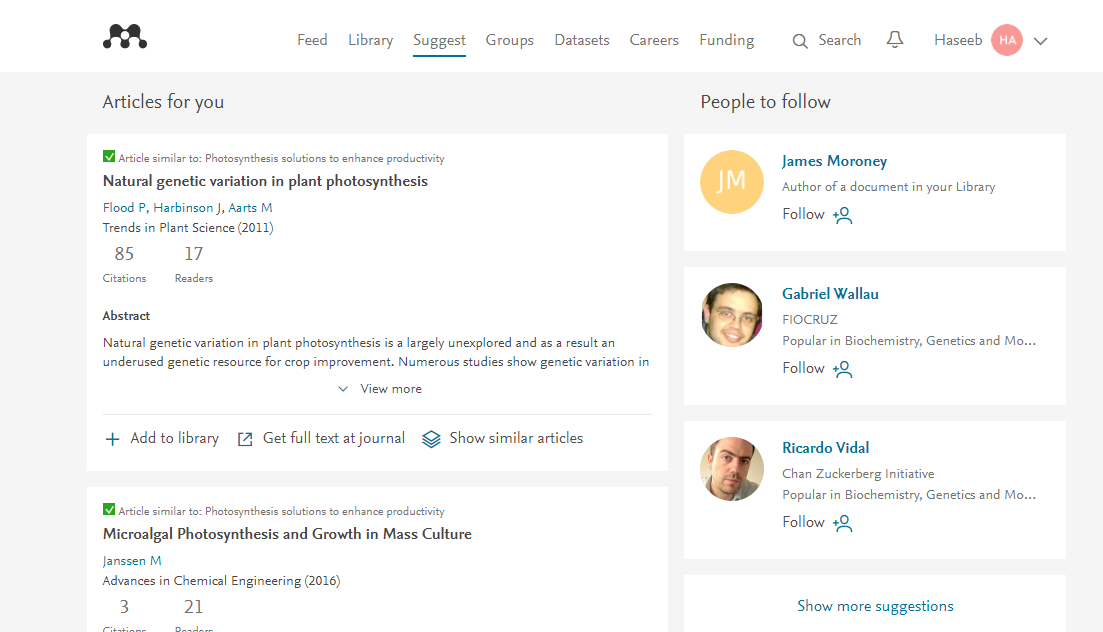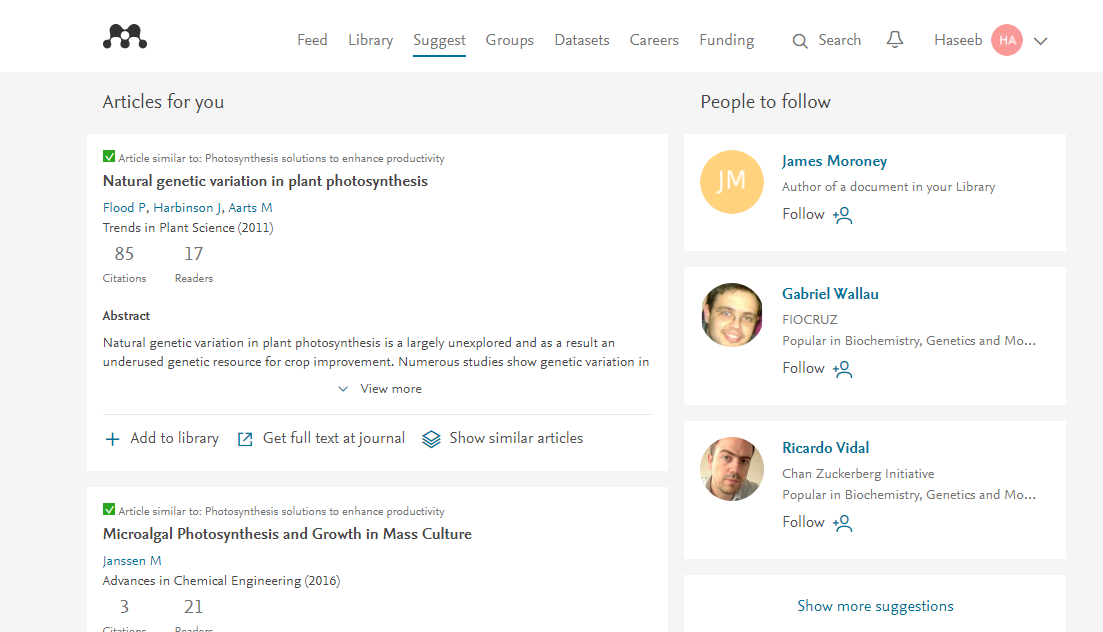 How to Import EndNote Library in Mendeley?
If you are shifting from EndNote to Mendeley, you don't have to worry about your previous libraries. Just import the .XML file in it. To import,
File > Import > EndNote XML
Mendeley Troubleshooting Guide
There are few issues which are faced by the certain users of Mendeley. This troubleshoot guide of how to use mendeley will help you to resolve these issues.
My Mendeley Installation failed
This can be due to the certain reasons such as interruption, non-compatibility and lack of storage etc. So, first you have to identify the problem of this failed installation.
In case of any interruption. Close that program which is causing that trouble in the installation and reinstall the program.
If this due to any compatibility issues, make sure that you have latest version of the Operating System.
To resolve the issue of lack of storage, try installing it in any other directory or try freeing some space.
Note: Before reinstalling the program, make sure to unintall it from Control Panel > Add/Remove Programs. Also delete the files from the folder where the failed installation occured.
My Mendeley Word Plugin is not working
Well, again this can be due to the certain reasons such as compatibility issues etc. So if you failed to install the Word Add-in of Mendeley, check either you have the compatible version of the Office Word or not. Usually few software doesn't support backward compatibility.
If everything is fine in the compatibility terms, try uninstalling the Word Add-in and reinstall it. Tools> Uninstall MS Word Plugin. 
My Citation Style is not changing
This is not a big issue. Just save your file, close the MS Word and reopen it.
If there is anything you missed, Please comment below
I hope this how to use Mendeley on Word and will be helpful for you. Please share your thoughts us with.