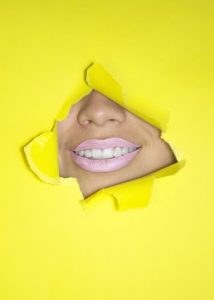 Want to take preventive measures from different gum diseases, then think of using the flossing tools because brushing your teeth once a day is not enough. When you don't floss, your teeth aren't cleaned properly and the food particles trapped in your teeth are the source of bacteria to grow.
The food particles, if stayed for a longer period of time, can be converted into the plague. These plagues have thousands of bacteria and can cause other complications leading to periodontal disease.
Periodontal disease can enter bloodstreams and infect the organs, respiratory tract. It is also linked with diabetes and lower birth weight of newborn babies if a pregnant woman has it.
Today I will cover different dental flossing tools, which are beneficial and are healthy for your lifestyle as well. Do not worry, if your teeth are tight then there are specifically designed flossing tools for this, cleaning your teeth and preventing bacterial growth.
Types of Innovative Flossers
You can go for safe traditional flossings but if you are of a person, who wants to have extended teeth cleaning and experience fresh feelings, so here I will cover different categories of flossing tools.
Air Flossers
Air flossers use the stream of the air, having water droplets. You need to add mouth wash to enhance the cleaning process. Air flossers remove all sorts of dirt and food particles entrapped in your teeth. If you are like me, having no time for yourself in the hectic routine, then this air flosser is efficient and fast flossing tool.
Water Flosser
Water flossers use water with pressure to clean your gums, in between teeth and cavities. This flossing tool uses the stream of the water with pressure and removes plaque, food particles and other dirt. They are also known as oral irrigators or dental water jet as they enhance the gingival health.
Best Flossing Tools to Buy
Here I will discuss the best flossing tools that you can get your hands on. There are many but I have used a few of them. I will share my experience here.
Oral Breeze ShowerBreeze flossing tool
I believe that this should be in your complete dental hygiene plan. It reduces plaque buildup without the tedium of flossing. Using this for 15 seconds after brushing your teeth can prevent the reproduction of bacteria in your teeth cavities.
This flosser can get attach to the sink, diverting the flow of water when switched on. The water ejected out is in a thin stream and wash away all the toxic components from your mouth.
I truly believe that buying this best flossing tool is an economical way to get rid of plaque and gum diseases. It also maintains your mouth hygiene condition. It cleans between the teeth and under the gumline, where traditional flossing tools and tooth-brush can't reach.
Before the plaque gets firmly attached, it is called biofilm, so this device can only remove that. It also cleans the infected area and hence enhancing the healing. Now you can easily get rid of growing bacteria, debris, food particles and other toxic ingredients, trapped in your mouth.
| | |
| --- | --- |
| Pros | Cons |
| Easy to install | Reduces the pressure of shower/sink when attached to it |
| Produce no noise | The jet produces a lot of water as compared to desktop units |
| No mess to clean up | |
| No bulky tanks | |
ShowerFloss Flossing Device
For high-quality dental care and to prevent different kinds of dental disease, showerFloss is recommended by the dentists. It not only massages the gums but also strengthens it, cleaning out pockets and prevent plaque formation.
It can be easily installed in all standardized showers. It also maintains it's pressure and temperature. The device is non-electric and doesn't create any mess in the showering vicinity. Now you can enjoy the flossing daily with this flossing device.
It prevents gingivitis and periodontitis by diluting the plaque and flushing them away from the mouth. It can clean away the dirt trapped between the teeth with great ease. Now, this showerFloss flossing gadget is best for the whole family, even for the members having braces.
| | |
| --- | --- |
| Pros | Cons |
| Easy to install | Need plumber tape to avoid leakage |
| No batteries needed | |
| Affordable and doctor's recommended | |
H2ofloss Water Flosser
This is a recently upgraded model with a pressure of 20-110psi. You can modify or customize your own teeth cleaning experience. The gravity ball installed in this flossing device makes sure that no matter which direction the device leans when flossing, the water comes out.
IPX7 waterproof design is implemented internally and externally to provide dual protection, preventing the leakage and you can use water coming out of flosser easily in your bathroom. This is so easy to use, my teeth have never been cleaner.
This has a 2150Mah lithium battery installed in it. It is a long-lasting battery and can last 10-15 days approx. It also has USB interface charging, can be charged by the adaptor, PC and as well as the power bank.
| | |
| --- | --- |
| Pros | Cons |
| Easy to install | The device's battery gets damage when using it while charging |
| long-lasting battery | |
| 360°Rotatable Nozzel design | |
BESTOPE Water Flosser
This electric water flosser offers 6 pieces of jet nozzles with multiple functions and 2 pieces of toothbrush Heads. All of these pieces are replaceable and 360°rotatable, helping you to clean every inch of your tooth from any angle.
This flosser machine is provided with a strong long lasting battery with a USB cable, eliminating the need for frequent charging like other flossers. This water flosser has good size, portable and can be carried anywhere.
The water tank is of larger capacity, preventing water refilling continuously and your dental flossing can be uninterrupted. The water tank is also detachable so that you can clean the water reservoir.
| | |
| --- | --- |
| Pros | Cons |
| Portable | Expensive |
| IPX7 Waterproof | |
| Low-Noise Design | |
| Design for the sensitive teeth/Braces | |
| Leak-proof water tank | |
Water Flosser Cordless Oral Irrigator
The recent upgrade model of my favorite oral irrigator can withstand a wide range of water pressure 30-110PSI, which is more than any other normal device. Now you can select your pressure based on your oral need.
There are 6 jet flossers that are 360-degree rotatable helping you to deep clean. Do not worry, if you have sensitive teeth, because this can does cleansing very gently. This professional oral flosser cleanser can remove debris, food particles and biofilm 99.99% of it.
There is IPX7 WATERPROOF &Tube, supported with Gravity Ball. This will make the flossing easy at any angle so that you can clean your teeth thoroughly Now you can easily attach it in your shower bathroom. Another important thing is that it has a strong long-lasting battery.
| | |
| --- | --- |
| Pros | Cons |
| Portable water flosser | |
| High efficiency | |
| Large Water Tank (300ML ) | |
Water Flosser Combo Set
This water flosser comes with a replaceable toothbrush and uses a sonic vibrator. It removes all sorts of food particles, dirt and plaque, highly maintaining your oral health. Now you can get rid of many oral diseases and bad breath.
It also comes with rechargeable batteries. You can change the battery rather than changing the whole device. I have used an electric brush for many years but it made my gums bleed so I shifted to this. It even lights up to show which mode you are using.
The brush is soft and gentle on your teeth. It can be used s a flosser and as an electric brush too. The battery is long-lasting, needed to charge as once. If you have sensitive teeth that it's worth a shot.
| | |
| --- | --- |
| Pros | Cons |
| Comes with a portable handy bag | |
| Economical device & FDA approved | |
| Compatible with ASIN B07RFFKHJX | |
Waterpik Water Flosser
This is not just a normal oral flosser tool. This product is clinically proven to prevent a lot of gum diseases and tooth decay. The device is formulated to remove even minute food, dirt or any other particles in between the teeth.
WaterPik Water Flosser uses a stream of water, that is ejected out from nozzle with great pressure. This pressured water can cleanse your teeth and gums from every particle and bacteria. Now you can have a healthier gum and brighter teeth in just minutes.
It is battery operated and small and is suitable for small bathrooms. You don't need charging or outlet. It is battery operated and needs 3 AA batteries. I change the battery every 2 months. The device is also waterproof.
| | |
| --- | --- |
| Pros | Cons |
| Efficient working | Tips can be easily broken |
| Waterproof | Tips replacement is expensive |
| Portable | |
Mini Rechargeable Electric Flossing for Clean Teeth
This mini water flosser comes with a high water pressure jet, ejecting water with a great pressure that can go between teeth and overall whole gum structure. You can use this to remove the stain color and odor.
Cleaning your teeth and gum every day can prevent the tooth decay, periodontitis and other oral problems. It has Safe ABS material having a 1500 mAh lithium-ion battery. Now you can carry this portable device in your purse.
It has a matte texture, allowing you to easily grip. This is a great flossing tool with a great and elegant design used in the place of traditional oral flossing.  Now you can enjoy your bright smile with great confidence.
| | |
| --- | --- |
| Pros | Cons |
| small and elegant design | non-noisy |
| Strong grip | |
| Portable and gentle mode | |
Aoremon Replacement Toothbrush Heads Compatible with Philips Sonicare
Are you tired of a traditional toothbrush, which is noisy and doesn't remove all stain or odor? Then here comes this product with a replaceable brush that is non-noisy. Now you can have an amazing brushing experience.
No products found.
This flossing tools promote gum health, prevent gingivitis and other oral disorders. The brush head's contoured pattern can now adapt to any oral structure enhancing the sonic cleaning power.
Blue indicator bristles disappear with the passage of time, indicating that its time to replace the head. The head replacement is economical as well. The steel used in this product is stainless so no need to worry about it getting rusty.
| | |
| --- | --- |
| Pros | Cons |
| small and elegant design | Doesn't create noise |
| Affordable replaceable heads | |
| Portable and gentle mode | |
WyFun Oral Hygiene Accessories
Now get your hands on my favorite flossing tool that can maintain your oral health and give you a relaxing breath. Another important thing about this device is that it is compatible with the Waterpik WP-100 WP-450 WP-660 WP-900.
There is a jet tip connector that can rotate 360 degrees so that you can clean your inside mouth from every angle with great ease. The design is perfect and is very easy to install in your bathroom sink or shower.
This affordable device works wonderfully with great performance. The product comes with many tips including Periodontal Tips, Orthodontic Tips and Classic Jet Tips. Now you can get rid of all food residue left in your mouth. People with braces can also use it.
| | |
| --- | --- |
| Pros | Cons |
| 3 Tips | Slow leakage issue |
| Suitable with people having braces | Reduce maximum pressure |
| Improve gum health | |
Philips Sonicare AirFloss
Have you ever tried air flosser? no? what are you waiting for. This brand is recommended by dental professionals. Now it can remove plaque 5X more than any other traditional flossing tool. My mouth has never been felt fresh before this.
If you have implants, orthodontics and veneers, do not worry as this Sonic Air flosser is gentle on your teeth and gums. Moreover, it is much smaller than the Waterpik. Within 2-3 weeks, you can feel your gum healthy improving.
Now, this has unique air and microdroplet technology that can clean the plaque with great efficiency than many of the traditional flossing tools. With this device, you can clean your teeth in 30 seconds and never experience the teeth cavities.
| | |
| --- | --- |
| Pros | Cons |
| Efficient and portable device | |
| Micro droplet technology | |
| Improve gum health | |
Philips Sonicare Ultra
If you are a person that travels a lot then this is worth a shot. It is environmentally friendly, portable and compact size and can easily be fit into your purse. The Ultra travel case is a shock absorber and protects the air flosser inside it.
The price is economical and I always recommend this product to the travelers. This is easy to use and my dad was impressed with this result within 2 weeks. Now you can prevent oral diseases and maintain your health.
This air flosser is efficient to use and removes bad breath, avoid tooth decay and other disorders. You can also gift this product to your loved ones on the special events.
| | |
| --- | --- |
| Pros | Cons |
| Elegant Design | Delicate device |
| Compact and Portable | |
| Perfect for a gift | |
FAMILIFE Floss Picks
This is my favorite flossing tool. Its thread is of UHMWPE material, which is a high-quality polymer ingredient. This thread is slippery, delicate, coefficient and has less friction, causing no damage to the gums and teeth, if used carefully.
Now you can carry it in your bag whether you are going to school, university or in the office. Using this FAMILIFE Floss Picks, you can have a clean mouth and non-stingy breath. Its packaging is environmentally friendly.
Its handle can be used as toothpick allowing you to deep clean your gums and teeth. I have also noticed that unlike this product, traditional flossing tools don't remove food debris in between teeth. Now add this product to your cart and check it now.
| | |
| --- | --- |
| Pros | Cons |
| Environmental friendly | The threads are thick and cant clean if your teeth are tight |
| Delicate | |
| Cause no damage | |
T.Smile 3rd Generation Dental Flosser
The thread is strong, flexible and doesn't stretch or break very easily. The ergonomic handle is included in the packaging so that you can clean your teeth comfortably. Flosser head is also attached and detachable.
This flosser had one handle and almost 100 (extra strong floss). The head is also refillable. Now you can have easy flossing experience as its really simple to use. If you have lightly spaced teeth then this product is great for you.
Here is how you start. You attach the end of the flosser into the handle and use your finger to insert it. Now press down on the head locked until released by using your thumb. In the end (after using), grab the flossing head and wash it or replace it.
| | |
| --- | --- |
| Pros | Cons |
| Easy to use and replace | Thick threads, not suitable for tight teeth |
| Thin and super strong floss | |
| silky smooth texture | |
Dentek Professional Oral Flossing Tool Kit
2 of my best friends bought these. One with braces and another without braces. They take time to clean but clean efficiently. This is a simple loop and can fix any type of floss. My mom has a permanent braid in lower teeth and she is very pleased with this product.
The thread is strong and doesn't break even when you use them in the presence of braces. The deal is also amazing, you don't easily run out of flosser easily as the quantity is great. Now you can have a healthy smile with this latest dental product flossing tool.
This is a more germ resistance flossing tool dental care. The steel is stainless. It also has a Rubber stimulator that can clean gums and maintain its health. The package of this product also comes with a Fog-free dental mirror.
| | |
| --- | --- |
| Pros | Cons |
| Easy to use | |
| Thin and super strong floss | |
| Does deep cleaning | |
Tweezer Guru Stainless Steel Flossing Tool Kit
You don't need to be an expert to use these tools. A non-experience person can use it very easily for his/her oral health. You can also help your kids using this flossing tool. The kit is pet-friendly, even cats and dogs can use it.
No products found.
Now you can take your step towards a radiant smile with this product. Don't delay yourself from investing in your oral hygienic. Buy this product NOW! For a lot of people, their bright smile has become affordable.
This Dental FLossing Tool Kit has 6-Piece Stainless Steel Equipment Perfect. The product packaging includes a fogless mirror, Pick and Tartar, Single & Double Ended Probe, Sickle Scaler and a Plaque Scraper.
| | |
| --- | --- |
| Pros | Cons |
| Simple to use | |
| Solid stainless steel | |
| Sturdy flossing tool | |
iTeknic Water Flosser Dental Flossing Tool/Device Oral Irrigator
iTeknic oral flossing tool/device is portable and suitable for a small family and is made up of ABS Material. These oral irrigators are designed in such a way to prevent oral problems. Now it is easier to achieve good oral health.
No products found.
The jet tips used with this product is 360° Rotatable. This rotational jet nozzle can reach every part of the mouth and remove almost all the plaque, food residues and other sorts of dirt. The product design is water and leakage proof.
The removable water tank is 600ml Large. Most of the accessories are detachable for cleaning purposes. The handle is anti-slip as well. Water Pressure ranges from 30-125psi and within 3 minutes, you can clean your whole inside mouth.
The packaging includes Orthodontic, Periodontal, Dental Plaque and Ordinary High-Pressure Tips, user manual and iTeknic Water Flosser.
| | |
| --- | --- |
| Pros | Cons |
| Certified by  FDA, CE, FCC,IPX4, LFGB, RoHS | |
| FDA approved | |
| Safe to use | |
Waterpik Power Flosser
This product doesn't use water and easily clean the oral cavity. It can reach those places where conventional flossing tools can't reach. It is flexible and slips easily between the teeth maintaining teeth and gum healthy.
If you have bleeding gums and plaque then this flossing device is safe for you. If you cant get used to the string floss, then you can adapt to this flosser very easily. Ergonomic handle makes flossing one-handed operation.
| | |
| --- | --- |
| Pros | Cons |
| Clinically proven | Powerful but not super powerful |
| Inexpensive | |
| Comes with replaceable AA battery | |
Interdental Brush,Toothpick Cleaners Tooth Flossing 
Many of the people are a traveler. Their job depends on their traveling and we need to maintain our oral hygiene even far away from home. This oral dental flossing tool can be easily carried. You can even replace this in your wallet.
No products found.
Now we all know that when food particles get stuck in our teeth, it causes bad breath. No one wants to be near the person, who smells bad. This interdental flosser cleans your teeth and gum. Professionals always recommended to clean your teeth thoroughly and this will help you through it.
| | |
| --- | --- |
| Pros | Cons |
| Protect gums and teeth | Not applicable for kids |
| Strong and nonslip handle | |
| Deep cleaning | |
DenTek Kids Fun Flossers
Mothers don't need to worry about their kids' oral hygiene. I am so happy that this product exists that is gentle on the gums and teeth. Now this flossing tool is fun for the children and they try not to miss it every day.
The most peculiar thing about this flosser is its head. Unlike other flossing tools, this can easily fit into children's mouths. The grip is also strong and non-slippery. The scrubbing flossing not only removes food but also plaque.
| | |
| --- | --- |
| Pros | Cons |
| Flavored and fruity smell | The whole packet has a combo of smell that is not pleasant but individuals flosser smells great |
| Through cleaning | Not good for tight teeth |
| Healthy smile | |
| Perfect size | |
| Prevents gum disease and tooth decay | |
Buyer's Guide of Flossing tools
Here are the things that you need to keep in mind while buying a flossing tool online.
Gentle
The flossing tools which you use should be gentle on your teeth and gums. Not all oral flossers will suit you. The gums and teeth are needed to be clean thoroughly and you can't do that with an effective and non-dangerous flossing tool. After using the oral cleaners, I have regained my confident smile.
Clean thoroughly
Traditional flossing tools won't clean every inch of your mouth. You need those flossing tools, which maintain your oral hygiene from every angle. The modern and efficient flossing tool cleans your gums and even the in-between the teeth.
Good quality
The flossing kits used, should be of good quality. The handle must be strong and non-slippary. The head should easily get fit inside your mouth. The body shouldn't be made of toxic chemicals.
Portable flossers
You can fit the flossing device inside your bathroom. However, if you are a traveler then there are so many oral flossing tools that you can keep in your purse. you can use them whenever you want.
Bleeding gum
Some gums are sensitive and many flossing tools can make it worse. If you are one of those people, then you may select the water flosser or air flosser. They work the same as other flossers and clean your teeth and gums.
Conclusion
One thing which should be remembered is that using flossing tools prevents many diseases not cure them. Make your kids experience flossing at a very early age. If the oral conditions get worse, then visit the doctor.
Some flossing tools won't work on tight teeth e.g. mine. For this, you can go for an oral irrigator or air flosser. I also prefer to go for those oral tools that are environmentally friendly and doest cause you any damage.
When you brush your teeth and gums, you also have to clean your inside cheeks and tongue. In order to prevent the cavities and bacterial attack inside mouth, you need to clean your inside mouth from every angle.