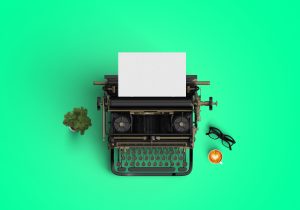 In this article, I've curated and written the best Instagram captions for girls 😊
Do you want to enhance the likes and comments on your Instagram profile? Keep on reading this article as I will share some tips, tricks and as well as Instagram captions. Seriously captions are a really important part of Instagram and I wonder why so many people ignore this topic.
Instagram is not just about pretty pictures. If you want to induce value to your picture then captions are a basic necessity. While in my case, my Instagram photos cant not stand alone as I am not an amazing photographer and likewise with many people reading this.
One more thing, we know that a lot of our Instagram photos are taken by us and we are not in the picture. Sometimes you need to express your feelings with respect to the picture which you want to upload. Captions are important. In just a few words you can tell the world your experiences or your emotions.
I love diversified quotes related to family, friends, food etc and oh! one more thing I really need motivational quotes for studies and gym. I am really into quotations as I am the heavy user of social media. I write quotes and upload photos because this is what I do in my free time. To be honest I have never been attracted to captions on the internet. I didn't find my taste there so here I will be sharing Instagram Captions for girls.
Now let's get started with the captions. Shall we!
👯 Instagram Captions for Besties
I know that many of you are searching for Instagram captions for girls. I love my stupid friends and want to capture each moment with them. More over all my friends are on Instagram so we continuously tag each other. I take many pictures with them as we study together, work together and live near to each other. Our bond is really strong so I use the following captions for our Instagram pictures.
Together is where we belong
Who says you can't choose a family
This bond is unbreakable
friendship is a treasure and cant be measure
We belong together
Heaven lies near them
I miss those days, back in 1996 when you didn't exist
True friendship is when they make you love yourself more
you water my roots and saw me blossoming
I see forever in you
and suddenly these strangers became a family
You are my flavor I enjoy the most
I remember those days when you carried a love for my broken heart
The heart knows where it belongs
These people came into my world at the right time
You are my jewel so I will always let you shine
This lovely bond between us… are my good days
My happiness has never been drained with you
I like to think about you. You make me feel alive
This friendship is my spark in the dark
You stripped away my spark and made it a sunshine
Without you, I forget how love tastes like
This friendship is so addicting
I have never met someone who can speak the language of my soul
Breath of Fresh air in my lungs, This bond of love in my heart and you in my world
They saw a flickering heartbeat in me when I was at the verge of dying
So many stars in the sky and an infinite way for you to make me laugh
Our world is colorful, where ever we are
Not my best days but I met you
This friendship looks beautiful on our skin
This color of our friendship looks beautiful on our skin
I am ready to cut my thorns if they bleed you
I know my way back home
Unplanned moments, unexpected bonds are the best
So many ways to smile, yet you teach me a new way every single day
I love drowning in this friendship
The journey to find weirdo like you was worth it
You are an ocean that waves me gently, a wind that touches me softly, a sun warmth that melts cold inside me
❤️ Instagram Captions about Love
We love our partners, friends, family and many other people. Sometimes we need to express how we feel about the person in the pictures. Let me list down the emotional Instagram caption for girls who want to express their love o the loved ones.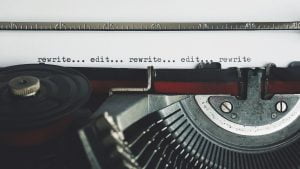 Not even words can measure what I feel for you
Home is where ever you are
This heart belongs near you
I have found love and friendship in you
You are my joyousness I burrowed from time
Your imperfections are so perfect to me
I yearn for home when you are apart
The way you stare steals my heart away
If every day has new hope, I wish it brings you near me
and then destiny made me meet you
You have no idea how much this broken soul has traveled to meet yours
I glow differently when I am loved by you
They can be their clear skies, a bright ocean where life exits, a rainbow after storms but you are a horizon where everything beautifully comes together
My most favorite person,  You!
This sad world will leave you but I won't be with them
I find no imperfection in you
You own me and I own you
Us is where we belong
The only right thing I did was to choose you
You give a beat to my heart and a smile to my face
Love was the only thing I never expected
Then you held my hand and I hurt a little less
In you I found me
I felt this soul connection, even before I met you
I see the universe through her eye
Is it a crime to entwined our stars
I see the beauty in the damaged heart? is it a crime
You are a place where I feel home
Ever wondered how sunshine tastes like? its you
With you, I am a soul, deep inside filled with supernova
In the depth you, I found me
Millions of stars in the galaxies and so many ways to love you
I fell for you in dark, Imagine in the light what it would look like
My life is filled with mistakes but you can never be among them
I hope the land is greener, where ever you are
but with you, these shiny stars are very near
You are like coffee, bitter and dark yet so addicting
I like it when you explore my soul
Let me build our home, in us
I have a dream in my fragile heart but she has galaxies in her eyes
You are the sugared poem that my heart could ever write
My world was black and white until you threw different colors at me
Show me how to feel again in the ways I have forgotten
Let's not allow these petals to fall
He lights me up like kryptonite
Imagine… This whole universe…still I had the privilege of meeting you
These galaxies full of stars, yet he stares at me
I saw fortune-teller predicting the future of the couples. We walked away as we knew our future was right next to each other
Friends teased me by joining my name with his, Decades later, our kid got its name
This heart beats to sound of your name
I talk to the moon about you
Moon talks to me about the sun and I, about you
I dream of you even when I am awake
Like these raindrops, I fell for you
and in the middle of the storm, we found each other
Let's promise, not to stop from making memories
He never believed in the magic, until he saw her
They asked me for a strong drug so I told them about your smile
you are worth the addiction
My heart has the footprint of you
😟 Feeling sad, Girl? Try these Captions
Do you want those Instagram captions for girls that are sad? I am an expressive person, if I am sad, I upload a sad quote or a sad picture. Sadness must be shared. Many times people will call you and ask you if you are okay.
Alexa! switch my emotions off
Two souls, separated by religion, family and nation
For you, I fought with me
Your soul smiles while my screech
Come to my home, Teach me how to live
You can wipe me from your life but not our memories
We all die but not all of us live
I wish I sleep and forever sleep
I need those days when my eyes shined and sparkled
Was I that easy to be played, like a toy
I have drowned in the ocean of my tears
I am like a bird, out in the desert of pain with no wings to fly
I feel like going to a tunnel, endless place with no light of hope
The stars seem so dull
You should have taken the piece of my heart, not my peace with it
How can one water the desert when nothing blooms
Sorry can't fix what you broke
These so much emotions, filled with pain are like wolves, waiting for me to be hunted
The eyes see too much and this heart feels so much
Maybe I was destined to be sad in the end
Even the eyes are tired from crying and my soul from smiling
We drown in the ocean of sorrows, yet no one sees the struggle
That's our irony, they break us but we still love them
For me, it always has been a hope, killing me inside
How ironic, the one who didn't break us, feel our pain
Maybe you preferred that my heart remains broken
Come home. Is it too much to ask
I had strength for you in those days when I couldn't hold my own weight
I can't forget those days, when I craved for heaven and you were there standing in front of me, dressed in stars
How do I start? the beginning was you and then there was this last time, you spoke to me
I am tired of myself to bleed dry, for the ones who are thirsty
You, not hurting your self today, will save the lives of millions tomorrow
I would relive the moment again, just to be with you, if I ever went in past
The angels felt uncomfortable when I cried that night
That's the thing about our scars, visible to those, who never caused them
You took the light with you when you departed
These remembrances made me detest the places I once loved
You shattered me into pieces yet I came to you to fix them
These scars are painfull and meant to be treated softly
You heart dance in the wild but with someone's tune
These are nights I dance with sadness
How can you love and still let me go
Where were you when I was shattering
Time is all we have, yet it's so selfish
Don't kill me, requested my dying ambition
They say beauty is skin deep… Why saloons are crowded and libraries are empty
A doctor entered his garage. Found 2 things, broken camera and broken dreams
After 10 years, we had a school reunion in school… Many heart broke when we saw our names at the old desks
She was lifeless on the floor, blood seeping out from the same wrist, that tattooed life is precious 
I am a strong girl, I don't cry, said the 4-year-old girl, when he grasped her hair. 85 years later, she said again, I am strong, I can't cry and burst into tears while standing next to his grave
At the age of 18, she requested him to Stay. 60 years later, he held her hand and requested stay, when she was dying
I would have never become a successful lawyer if I know at that time that years from now on, I will be typing my own divorce letter
Happy 70-year anniversary, he went to her bed in a hospital with a cake. His wife looked at him and said who are you
Why humanity isn't a fashion trend these days
Yes, I did feel happy and sad at the same time. you know when? at Graduation Ceremony
Rejection leaves no tattoos
She was chained in the cruelty and bled on the street, society did nothing but mother nature knew how to act. Floods and hurricane with destruction were on the way
Drive slow and the food is ready at home said the mother on call. For the first time, the call ended without a goodbye mom
She won and became a champion, yet the size of her clothes was the only thing people talked about
The journalist was killed by the honesty
As a kid, I was amazed by how clouds changed their shape. Now I realized that people are no different. Read: Toxic People Quotes
My sister and cancer are twins. They grow together, are in a battle with each other and one day, someone will die
Such an ironic world, We take seconds to judge other and the courts take years to pass judgment
years later we saw each other in the traffic jam. The signals turned green and my eyes turned red
I saw you finding a needle in a haystack but you couldn't find me in your heart
How ironic, as a kid we cried with broken toys but as an adult, we play with broken hearts
Decades later they met, just an eye contact was enough to go back in time
She wasn't his last lover, just next in the line
I have told the sky how much I miss you and it rained
It's better to be single than taken for granted
Somewhere between fighting for a toy as a kid and fighting for the property as adults, the siblings' love was lost
This heart still loves the bruises, you gave while going away
Knife hurts hard, words hurt hardest but silence kills us ounce by ounce
If movies can have sequels ? will my story have one
On her wedding, I was her man of honor but I always wanted to be her groom
The same ocean that she loved, drowned her
They prayed for a son from the goddess
How would your wound heal, If you keep touching it
Of all the lies she heard, I love you was her favorite one
She was a sky, decorated with pearls but you left
He sleeps, to meet her every day
😎 Motivational Quotes and Instagram Captions for Girls
These quotes cover your goals, aims, passions, gym and many others. Motivational quotes have their own charm. There should be those Instagram captions for girls that are strongly motivated. We need inspiration and motivation.
I have fallen from everywhere, yet I am not broken
The day I lived was the day we ended
The wasteful journey isn't it, when it is perfect with no mistakes
There is clear sky after heavy storm and love after pain
My happiness lies in my skin
Shooters shoot
Only you can water the dry roots of your growth
Stars come and go and so does this awful pain
A girl like you can transform wind into hurricanes and still you ask yourself am I worth it?
This ruthless world will push you from the cliff so that you can spread your wings and fly
Water doesn't break its way through a big stone, it changes its direction and reaches its destination
Be your own favorite song
Don't give up, This universe needs you
If we can fall in love with the people, why not our goals
Be easy on you, when it comes to criticizing your own progress.
Let go, when they choose not to stay
Just me myself and I
Take your scars and dipped them in the stars and remind yourself, your own strength
I don't want to end my chapter without any scars
These scars are my reminder, of my ashes rose from the screaming fire
I am proud to have these scars and wear them as my medals
If everyone can have it, then I would not wish for it
They worked for their Facebook profile and he silently work hard for his Wikipedia page
These midnights hard work will give you your own legacy one day
Chaos didn't shatter me, they strengthen me
There is the hero, deep down in us
Dare to touch me and you'll burn
We are the descendant of witches they could never burn
That's the thing about this life, we are not born with a map, we make one
A doctor went on an adventure and he turned as a photographer
When my pain needs to be felt, poetry is born
This broken poet bleeds words
I can see your broken heart but have you ever seen a mosaic
Have a delicacy of a flower but don't be afraid of your thorns
If you can feel with a broken heart and dream with a damaged brain. You deserve this world and everything
Isn't this a beauty, the lightness of snow, Darkness of the shining sky, taste of spring and the beating of your heart
You are much better than the way society's treat you
Poetry saved me
We are not meant to beg, we are manufactured to break the prison
You are a lot to feel so little
and like the stars, we were meant to shine
Fall, fall hard, but not far away from yourself
The roots don't dream of life, It blossoms and produces life
I didn't stop building my life when you stop visiting
it's okay to cry but don't drown in your tears
There is so much hope and so much laughs to be sad
You are not a delicate flower but delicate like a bomb
The soul feels  royalty, you are a Queen
I paint the unsaid words
My heart was never broken, it just opened
I am in that stage of life where I am blind to colors yet they say how colorful the world is
Anyone can find dirt in people, be the one who finds gold
The same poet whose poems were rejected many times became the best seller after 10 years
After 30 years, the backbencher met the topper of the class during the job interview. Those sarcastic words of hopelessness and loser rang in his ears. He smiled to himself on his CEO's position and said you are hired
The broken soul took his pen and paper. The writing didn't stop, the paper was flooded with the ink. Who says you we can only bleed in red
The world was never happy with her birth. They realized her worth when she came in news as Nobel prize winner
because you are a girl, your place is the kitchen said the world. They were right when she became the executive Chef and made her legacy
My life story… we both were 18 and I became his wife. but the story doesn't end here, At 26 I became the cardiologist and him, a neurosurgeon
Broken heart, red ink and paper. From there I created a masterpiece
I am sorry you can't conceive a child said the doctor to a married couple. Somewhere in the world, the Orphan was destined to find a home
He regretted having a baby girl. After 30 years, this doctor saved his life
Pain has turned him into tears, blood and in the end "an ink"
This broken soul has taken the lives of many people. The endings needed to be tragic to become the "best seller author"
Mom forced me to be doctor, Dad wished me to be a teacher, somewhere between this fight, the aspiring musician died
My dad is a superhero said a kid of the movie director. My dad too said by the soldier's boy, looking at the stars.
I looked at my graduation album. Nostalgia rolled down my cheeks
A physician never passed physics, the musician never scored good in Maths, the best seller author never understood Science. You can't judge a student based on his scores
The world has already so many critics, be an encourager
Our minds are dangerous and they should be, they have ideas
Promised, we break them and memories, they shatter us
Dear success
Today as the whole globe celebrates this legend, don't forget the days we spend together
Sincerely, your past mistakes
Reading these stories won't give you good grades. Prohibited to read, she began to write
I have seen sunsets even in my darkest days
I have lost my way to you but I found a way back to me
When sincere people give you advice, there are talking to themselves in the past
but how can you die, when the writer is in love with you
Pain shapes people into warriors
There are no genders in careers
You don't get positive vibes for the positive things you do in the beginning
but Alice has to fall before she went on a journey to the wonderland
but I am my other half as well
Look at the challenge with eye and give it wink
They fear the fire, We become the fire
Age never holds you, beliefs do
A photographer freezes the time but a writer brings back the time
I know that beneath that rubble, there is a heartbeat
These little wings, need time to grow
😊 Happy Instagram Captions
There is nothing wrong, telling your world that you are happy. Happiness is meant to be shared and spread. A few months back I searched for Instagram captions of girls related to happiness but I couldn't find the ones I love so I thought to write more happy captions here.
Not even the poets can measure the heaviness of happiness
My skin is my home, a place of happiness
You are a perfect mess, filled with imperfections, chaos from which storms are afraid off
One day I hope, maybe in the future, I mesmerized these happy moments and smile
How can you be happy, if you never let go of the past
Wear happiness in such a way that not even they can snatch it
You want to be wise? Find ways to be happy
Being happy is my favorite season
When you reach your goal, Happiness begins
Happy people are the prettiest
Be happy and make them regret losing you
Don't strive for perfection, strive for Happiness
It costs 0$ to transfer your smile
Trust me when I say that smiling is a therapy
If you love yourself, its a first ladder towards happiness
How can you ever love someone with all your heart when you feel nothing like that for yourself
Start each day with a smile
Where ever you go, happiness follows you
Do you know what is the purpose of this life? Be happy
My new year resolution will be to smile more and be happy
Throw happiness like confetti
Stay near to those, who feel like sunlight
Let's be happy again
Live for those moments that cant be described with words
Let's be a happier version of our self
Let them see your smile
👨‍👩‍👧‍👦 Captions for Family Photos
A lot of us take our family members for granted. If I am alive today it's because of them. Life is nothing without your parents and siblings. At least every day, take your time out and appreciate them. Dear ladies, if you want Instagram caption for girls when it comes to family. Here are few.
but its a sin, to be ignorant of my love to you
How different this world would be? family-supporting like friends and friends supporting like family.
My mom is a place where the broken pieces of my heart came together
My mom is my therapy
My dad is the light, even in my darkest days
It doesn't matter how aged you are, you always need your parents
Moms are the gifted angel from heavens
Life doesn't come with the ATM card, it comes with the dad
Even the MOM title is better than the title of Queen
My mom is always proud of me, not because I am a successful person but because I am her daughter
Who needs a friend when you have a mother
Even if I am old with grey hair, he will still be my little brother
My dad is worth my all friends
If I would pick the worlds best family, I would pick you
Who needs a superhero when you have a dad
I don't hit my sister, we do face high-five
Sisters double the joy
You make my soul smile
We are different flavors yet we go together with harmony
Family dinner is like a date with the family
They light every inch of my soul
your words heal my soul
Hey, dad, who will do this I asked. My dad held me in front of the mirror
No medicine was able to reduce the fever but the mom's hand did
My dad didn't carry me in his womb but he carries me in his heart
Toys or icecream said the dad. You, replied the daughter
Brothers are like, irritate her as much as possible but don't allow anyone else for that
My parents made me a scientist. Little did they know I like Jane Auston more than the Einstein
🌮 Girl Loves Food? Best Instagram Captions for Food
I love food. I mean who doesn't. Food gives you life and nourishes your body. I have listed some funny Instagram captions for girls who adore food.
I think I am in love with my calories intake
who need guys when you have fries
I am a sweet-holic and a fast food-holic
Do you want my relationship status? It's with food
I ate donuts without sprinkles… Diets are so hard
My favorite season, flavor and color is food
I won't be impressed by technology unless it can download a zinger burger for me
More cheese is always less cheese
Find food in every stress situation
I followed my desires and they led me to the bakery
I am a second-hand vegetarian. I eat mutton raised on vegetarian feed
My tummy is filled with food my intentions are not
Bonds are formed where ever food is served
When there is a magic between Pepsi and a burger, life happens
Food partners are the best partners
what is a Desert, a therapy session needed for the stressful situation
I have never met a food I didn't like
Wanna know my favorite meal, its breakfast, brunch, lunch, dinner, lupper, and supper
I want food, not your opinion
There is no us in pizza
A balanced diet means cake slices in each hand
I am not fat, its accumulation of awesomeness inside me
Kids are fun, imagine fighting with your mini duplicate versions
Autocorrect can straight go to he'll
The sadness disappear with desserts
Vanilla is always the answer
Only an idiot will argue with the Chefs
I need a man who looks me the same way as I look at the pasta
I am one of those girls, who are standing in front of salad wishing it to be cake
I burned 3000 calories as I burned my fudge cake
Helping my daughter find the chocolate which I ate yesterday
I put doughnuts in the microwave and instantly went back in time
We are more of a pizzaholic
Chai (noun)
Adults Oxygen
Chai (noun)
Medicine for a cranky morning
A girl makes a man millionaire, only if he is a billionaire
Want a committed man? Try mental hospital
I am looking for a bank that can do two things, give me a loan and then leave me alone
I don't do mistake once, I do it more than once … just to be sure
If I ever have a girlfriend, the only people she is allowed to talk to is the father, son and holy spirit
🌲 Express for Nature with these Girlish Quotes
The way nature looks and sounds is just inspiring awe. Nobody can outmatch the beauty of nature. I say to my friends, if you are sad then nature therapy is the best therapy. Here are the Instagram caption for girls who find magic in the nature around us.
In nature, I go and in nature I find happiness
Its a therapy, listening to the wind whispering, the splashes of the cascade, the sound of trees, the smell of wood
Nature has its own way of speaking, "We are God's voice"
How perfection is this beauty, created with so divinity
Slow down, take a fresh breath and enjoy this enchanted moment
Nature always wears the smile and spread it
Nature is the only place where I want to be lost
If nature is beautiful to you, then you shall find it everywhere
The vibes of this beauty are so contiguous
The waterfall is calling so I must climb towards it
Nature activates my happiness glands
Nothing is more treasurer and richer than enjoying this nature
The poetry written in the honor of nature is never diminished
There is no heaven on Earth but still, a reflection of it persists here
Kids can feel magic as they appreciate every small thing
Adventure is here, why are we sleeping
One can always find God in this nature
Getting closing to nature is getting closer to God
Even poets cant describe perfectly how flawless is this beauty
Let the water pours your dry leaves, the sunshine through your happiness and the breeze through your soul
I whistle in wind breeze, Speak to the ocean, Cry in the star's light, with a hope that these whispers search you
The dark sky teaches the importance of starts
Why would you wish upon those shooting stars? when you can wish upon the ONE who created them
May these wonderful flowers remind you, how mandatory is the rain
👩‍❤️‍💋‍👩 Instagram Captions for Girls, Purely
The Instagram captions for girls can be funny, emotional and empowering. It depends on your mood when it comes to selection. Here are the Instagram caption for girls who are looking for hope and strength.
You are a true queen if you correct the crown on someone's head rather than letting it fall
Real queen don't wear heels, they were joggers
I need to save my king, he must be stuck somewhere fighting dragons
I wanted to be King, but I was forced to be queen
Be the CEO you always dream off
Real girls chase goals not golds
I don't need any guy's world, I have made my own
Girls can turn pain into power
Be a girl, who can lift her suitcase alone
What is the queen without a king? Strong and independent
I am a rare breed alpha woman
Tell the lions, I am home
Crown is made for Disney princes, we are warrior Queens
I don't want to be a queen but a warrior
She danced in the storm, didn't disappear in the dark, knowing it will end
She is the place where you can drown in her depth
If you let yourself, you can unhide the galaxies inside you
The stars belong to the people like you
She tastes like stars
Your beauty has never been manufactured, while there concept is
Don't settle for less, you were born with the fire inside you
She has the fower's delicacy but isn't afraid to show her thorns
We are the women who can be kings too
Why would you search for the paradise when heavens lie within you
There is calmness in her fire
She is proud to burn the bridges of love that you made for her
Pick a sword and armor, girl, You alone need to face that dragon
She burned in the fire but rose from ashes
Let her be free, let her live in wild
Walk away girl, when they refuse to touch your thorns
She didn't own the world, she owned the galaxies
The world smiles when she does
She is a burning fire, you'll burn if you play around
She was born with the fire and I was merely a paper
She wore her scars like diamonds
She tastes bitter and strong and has the touch of the warmth
She wants to be the CEO instead of Mrs.
Alcohol was the only way they escaped while books were the one, that made her escape
My daughter is a liability, said a mother who wanted a son. 30 years later, the little girl took all of their responsibility
Alpha girls never run in a pack
He didn't marry her because she couldn't afford the dowry. Years later she didn't take a penny for his son's brain surgery
For her, partially completing the book was her incomplete love affair
The driver horned at her and said women can't drive  she smiled, while grasping her pilot cap from the back seat of her car, near the airport
Every mocked at her roti and asked Which country map is this. She said The one I am going while staring at her admission letter
She spent an eternity looking for someone similar to her. Not knowing that there is someone who stares back from the mirror
Her dad scolded her when she scribbled on the wall. Years later her dad was proud of her famous painting
She is bulletproof
She wore her scars… just like a loaded gun
She wore the moonlight as if she was wearing a lingerie
I appreciated the world through her eyes
She was never shattered to me, she was a mosaic
She is just the right amount of beauty and beast
Women were taught to speak softly, look delicately. These days are over
Be the woman you wanted to idolize as a girl
Cheers to the strong women. May we be with them, may we become them and may we raise them
Women are the important species of this plant. Take care of them, otherwise, you will be extinct
👦 Instagram Captions for Boys
There are so many Instagram captions for girls but not many for boys. Boys also want to express their feelings through words.
Same trash different boys
Perfect men only exist in Disney movies
I am my daddy's boy
This black never runs out of the style
I know I am Handsome, no ifs and but
One boy, infinite feelings
What is more complicated than life, Boys
Some boys don't deserve attention
She broke my heart, I broke my iPhone, Now you can imagine who cried more
All the stars combined, yet they cant outmatch his shine
16th time, he got rejected as a writer. When he walked inside the library, JK rowling and Shakespear gave him hope
Be the man, you wished to idolize as a boy
😑 Fed up? Try these
There should be Instagram captions for girls because sometimes we are fed up with friendships, relationships and life.  It's okay to take a break and take a deep breath. Moving on is a slow process but it's worth it.
Even this innocent soul has its limit
I am reaching a point where I don't care what life does to me
My soul bleeds and my heart screams
This heart, that has been broken continuously is no place for invitation or opportunity
healing hurts more than breaking
I gave you my heart but I was blind to see you shattering it
I am tired of pretending to be happy, faking a smile and telling I am OK
I am sorry for falling for you and then shattering myself
I have enough of feeling this way
You threw me into the darkness, where I was afraid to go
We scream silently in pain
but it costs so much to love you
I am near you yet you are far away
We both loved. I loved her and she loved someone else
This soul needs to escape
I am strong but exhausted internally
🤣 Funny Instagram Captions for Girls
Some people consider this life as comedy and enjoy each moment of it. I love such people. They know how to make their life fun. Here are some sarcastic funny Instagram captions for girls.
I wish I was born in 1950 when I didn't exist
I know I am lying on my couch doing nothing but at the genetic level, I am doing wonders
I drive way to fast to worry about my cholesterol
Let's watch dinosaurs movies on your birthday, that will make you feel less old
Yesterday I started a vegetable diet and I choked on my radish. The cake never does to me
When the highlighter on your face is brighter than my future
May your enemies rub their eyes, forgetting they have mascara
Your ketchup to my sushi, curry to my Lasgania, lemon to my apple and fork to my soup… in short words you are useless
My dog used to lick my keyboard every time and earned a certified diploma online
Silence is really an amazing tool unless your kids are silent
Dear Abs! one I will expose you to the world
The only clubs I love are the clubs sandwiches
True love is when love opens towards the bakery
I had a romantic candlelight dinner at my place. I really enjoyed eating the food of 2 people alone
I am a snacks-holic person and snack-ccident made me gain weight
I am becoming a man that I wanted to marry
Cheers to those guys, we can't have
We are slowly becoming the men that we wanted to marry
I don't know which  is more vacant, my wallet or my romantic love life
I asked God to remove negative people from my life and I almost died
In elementary school I was single, In high school I was singler and in future, I might be singlest
I will get over this pain, I know but let me be dramatic first
You will be perfectly fine, you know why? because you came from the strong lunatic line
I am a model, a victoria secret model, and this is such a secret that not even Victoria knows
I am aware of the fact that I am good looking
You know what would be epic, me finding myself a male version
I don't sweat, I shine
Dear password, we are in the same boat even I am insecure too
You are a ghost in meat and skeleton made up of stardust, What are you afraid off
I shouldn't be afraid of exams, Exam should be afraid of me
I am so scared, me and my friend left the paper blank and now the teacher will think that we cheated
Hey calm down, someone cares… not me but someone else
I finished my 2 weeks diet in just 4 hours, 12 minutes and 50 seconds
Stealing from one author is plagiarism but stealing for many, is research
Guys never kill people, Father with pretty daughters does
My dentist said that I need a crown and I am like  I know right!
Save this world, Its the only place with food
We don't dress up for the boys, we dress up to see our beautiful reflection as we walk by windows store
👩‍🏫 Instagram Captions for Teachers/Mentors
Teachers are the pillar of our society. They give us a lot more than we can return them and a lot of times, we forget to appreciate them. Below are the Instagram captions for girls who want to express the importance of having a mentor in their life.
Sciences, Maths, Physics and many other subjects…. united by teachers red ink
The day you entered my class, I was proud to call you my teacher
Scientists did innovations
Doctors cured patients
Leaders led the country
Teachers made them all
Decades later we bumped. She said my name and I said Yes mam. Nostalgia was taken over by my instincts
I cried as I was punished to stand outside of the classroom. Those hands that held my ears, wiped my tears
Why dictionary call them Teachers when there is the better word educational rockstar
Honestly, I can't differentiate between a treasure and a teacher
Why Instagram caption matters.
What to take care of while writing a captions/ How to make Instagram captions better/ adding value to your captions/ captions that drive engagement
Decide what Instagram caption will convey.
Make first line attractive/ First line must contain the key information or message/ make your first line stand out/ Story Telling or Campaign/ purposeful statement.
Asking simple Questions/ pose a question to get more traffic.
Using emoji relevant to post or mood or branding
Including relevant Hashtags
Using Instagram handler in captions
Adding clickable link
Adding a strong call-to-action statement for increased public engagement
What is Captioning? / Why the Importance of Captions is growing fast?
They say "every picture has a story to tell" or "A picture paints a thousand words", but sometimes it needs a few words to tie the story to the photograph. A caption is a brief explanatory text accompanying an illustration to amplify its effect. A well-written caption successfully snatches the attention and forces the viewer to follow, engaging with your post and visit user profile.
Great use of caption is to put important information from your photo or the story behind into them. A caption can draw attention to an important aspect of your photograph or the story it is trying to tell. A caption can make-or-break your post.
A good Instagram caption connects the user to your story via the photograph, impels the user to take action, and increases the interest of follower in your profile and makes it shareable and the viewer spends reading your caption. A well-written caption can truly give a voice to that pictorial content. It makes them look in for the full description or more information.
The visibility of your posts in your followers feeds depend on the number of Likes and comments a post has and also on some other factors. Thus, Captions can be a dominant tool that can be used to get more and more traffic, comments and likes. And, if a post is super-engaging it can encourage visits to your website you are promoting your brand.
Even though you would like your audience to read your story from top to bottom, but is hardly the case.
However, this is only true if your photo draws the attention of the viewer to the subject behind the photo. In this sense, a caption can be thought of as a composition tool.
By adding some scannable bits and pieces in your caption can make it easier to read and digest information fully. This is why the caption needs to have a unique style. These items determine the praiseworthiness of your content. Writing good Instagram captions can derive most-engagement to your posts and may also tempt other users to follow your profile.
What to take care of while writing a captions/ How to make Instagram captions better/ adding value to your captions/ captions that drive engagement. How to craft an Instagram caption.
An effective written caption is an art-form itself. Limited space to get followers most-attention. Captions give you the ability to engage with the audience. Tou can ask a question, start debates and offer chances to win prizes if people like and follow your page.
Importance of user engagement?
Decide what Instagram caption will convey/ Make first line attractive/ First line must contain the key information or message/ make your first line stand out.
A good Instagram caption stop your followers from scrolling to the next picture. The first line of caption must mention important facts that can compel the user/reader to read more.
The trick is to make sure that the first line delivers the punchy, attention-grabbing element of your story so that the reader cannot hold them back from clicking "more".
Making the first line of your caption alluring is the surest way to boost up engagement.
The longer the user spends time on your posts reading the caption, the higher it will be ranked by Instagram Algorithm.
For brands endorsers and Instagram influencers' lengthy captions provide huge opportunity to make a stronger relationship with your followers or audience or viewers and this can in return encourages brand loyalty. Tell the followers how and why your post impacts your audience or any other context that relates to your followers.
Story Telling or Campaign/ purposeful statement. Length of a caption/ dividing it into paragraphs
Captions provide context to the image or video and inspire them to take some action. In case, you are endorsing your personal brand or it is important you build a relationship with your authenticity with your audiences and by telling a story about your brand in the caption you can connect with readers. This can include a brief history of your brand, product, or some champion-story about your struggle. Giving tips or advice.
While writing long captions formatting should be taken extra care of. The focus should be on quality, not quantity. A huge block of text is tiring to read and most probably, because of small font-size in mobile phones the reader is most likely to get lost.
Striking initial of each block can be captivating. Using line breaks, symbols for bullets, special characters, emojis like punctuation can be the best option to include. This structure would make the user read full description or the story. While attempting to add spacing between paragraphs but after uploading the post to Instagram, they find that all of their formattings are lost. This happens because Instagram by default removes any spacing or emojis from the end of a paragraph, instead, you can use a simple "." to create spaces between paragraphs.
Asking simple Questions/ pose a question to get more traffic/ Spark a debate
To spark the interest of reader you tease the curiosity by asking a simple question and wanting them to comment share their own experiences, or by starting a debate in relevance to the post and asking viewers opinions in the comment section.
Responses from followers can help your draw different ideas for your next post and also give an insight of your followers' interest, this may help you in getting more reach and engaged-followers in your future post. Try to respond to as many comments as you can so it may seem more like a delighted conversation but user and follower.
Using emoji relevant to post or mood or branding
Everyone loves an emoji! Emojis, the cartoon-like emoticons animate your captions available to most smartphone users, can add some personality and fun to the caption. These can help your captions to stand out by adding visual interest. It will make your caption more inviting to your followers for Call-to-Action.
There are a lot of different ways to use emojis in your posts. You can use emojis as bullets or inside text as punctuation marks. Chooses emojis that are directly relevant to the post or the brand. Sprinkling random emojis into your Instagram caption may break up the text, misguide the followers.
Including relevant Hashtags
Hashtags act like keywords. Hashtags increase the reach and attract new followers. Hashtags can bring your post in Instagram trends, so make sure to use proper hashtags. It ties the conversations of different and unconnected users into one stream be it brand, event. They not only add pleasure and fun to the post but also adds a great value to it.
A pro tip is to use most popular, searchable but relevant hashtags in fact, posts with many hashtags revive less engagement, reach, likes and comments than the with few but relevant ones. Stick to hashtags that are either relevant to the post, brand or mixture of popular and specialized hashtags. Use your hashtags at the end of the caption, and reserve the first line for the catchy starter. Also, avoid using the same hashtags in every post even if the theme is the same. This can limit to post to the only same audience.
Fact: Instagram suggests most popular and searched hashtags when you type # followed by a single alphabet or letter or by an incomplete search and also gives the number of posts that have used that particular hashtag.
Adding a strong call-to-action statement for increased public engagement
To get more engagement and reach on Instagram posts you should get in direct interaction with your followers in the form of caption and comments.  The user might like, comment, ask a question, tag their friends to view your content or even share your post. An effective call-to-action (CTA) is one of the best ways to inspire your followers to like and comment on your posts.
Here are some simple ways that can drive more engagement by adding a call-to-action.
Invite your audience to comment or like a post.
Ask people about their personal opinion on your post.
Add Instagram captions like "double tap if you agree".
Ask a personal question to encourage more comments on your post.
Another great call-to-action is to ask your followers to tag their friends in the comment section of your post.  By saying "Tag a friend who needs to hear this!", or "Tag someone that would wear this!".
Reply to all or as many comments as you can by @ tagging them.
Create a custom font. You can do this by pasting your call-to-action into a custom font tool, like Canva, Typorama, or Font Candy to generate a whole range of fonts that you can simply copy and paste into your caption.
Use eye-catching emojis, capital letters, or symbols to make your call-to-actions extra visible!
Spark their interest with some hard-hitting stats
Pique their passion with a disruptive statement
Trigger an emotional response with a compelling narrative
Share an exclusive offer that they can't pass up.
Encourage users to share your content with their Instagram stories.