It's always been a trouble for me to collect data region-wise data on different health indicators such as diseases during my assignments, presentations and research papers. Boring statistical tables containing a lot of confusing figures is the thing I hated most. What I needed was a tool that shows real-time data accessing from different Public health data sources and compiling it into interactive charts and illustrations.
Many tools available, that can be used to convert your boring statistical data into good-looking charts but that required a lot of hard work and time. Following are the best Free Online tools available that can be used to access Public Health data in interactive forms.
GBD Compare – Institute of for Health Metrics and Evaluation
This tool claims to have the demographic health data from 1990 to 2016. Managed by the University of Washington – this tool shows the data in following forms,
World Map
Treemap
Arrow Diagram
Pyramid
Patterns
Overlap map
Heatmap
Plot
Line
Search Country-wise data on Mortality due to Disease
As demonstrated in below photo, I selected the map from the left sidebar and then selected the disease diarrhoea, the map is showing me that the most hit areas due to that certain diseases are the Central African Republic and neighbouring countries like Chad.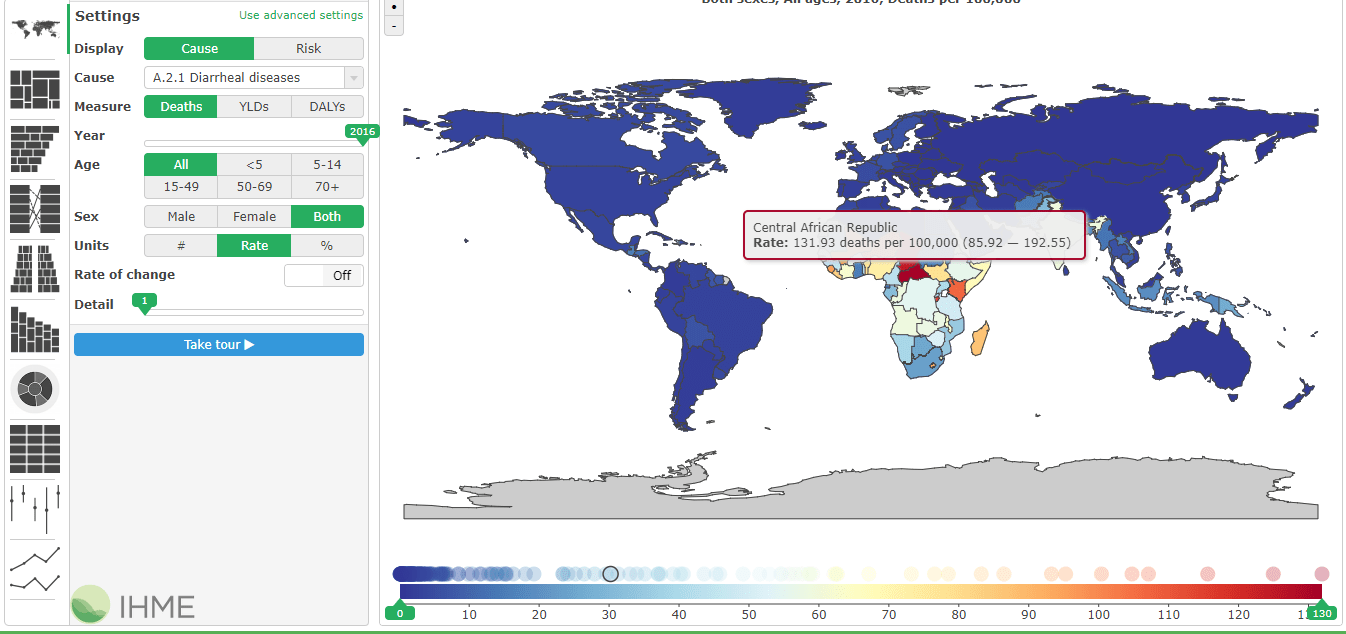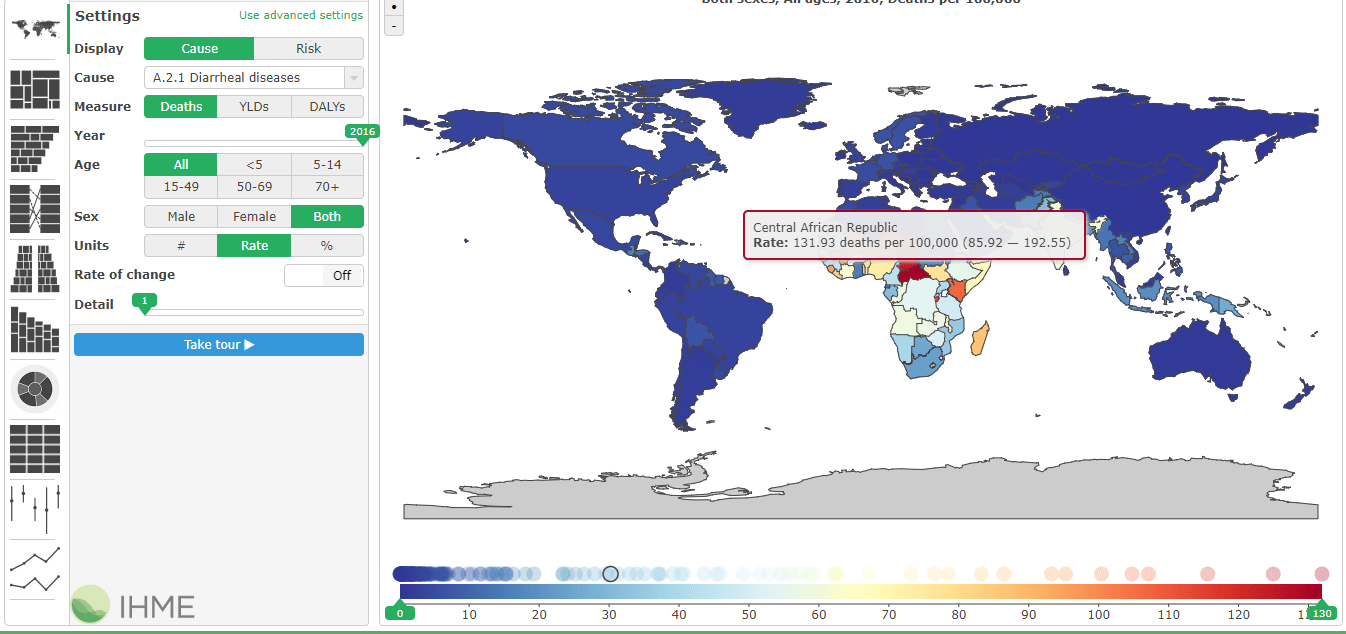 Compare Health Data of Two Different Countries
You can easily compare the trend of the disease based on the available data using the Plot in the tool by selecting from the left sidebar at the bottom. After that, select your disease and countries you want to compare from the dropdown list. You can select the measure among Deaths, YLDs and DALYs as per your requirement.  As shown in the below screenshot.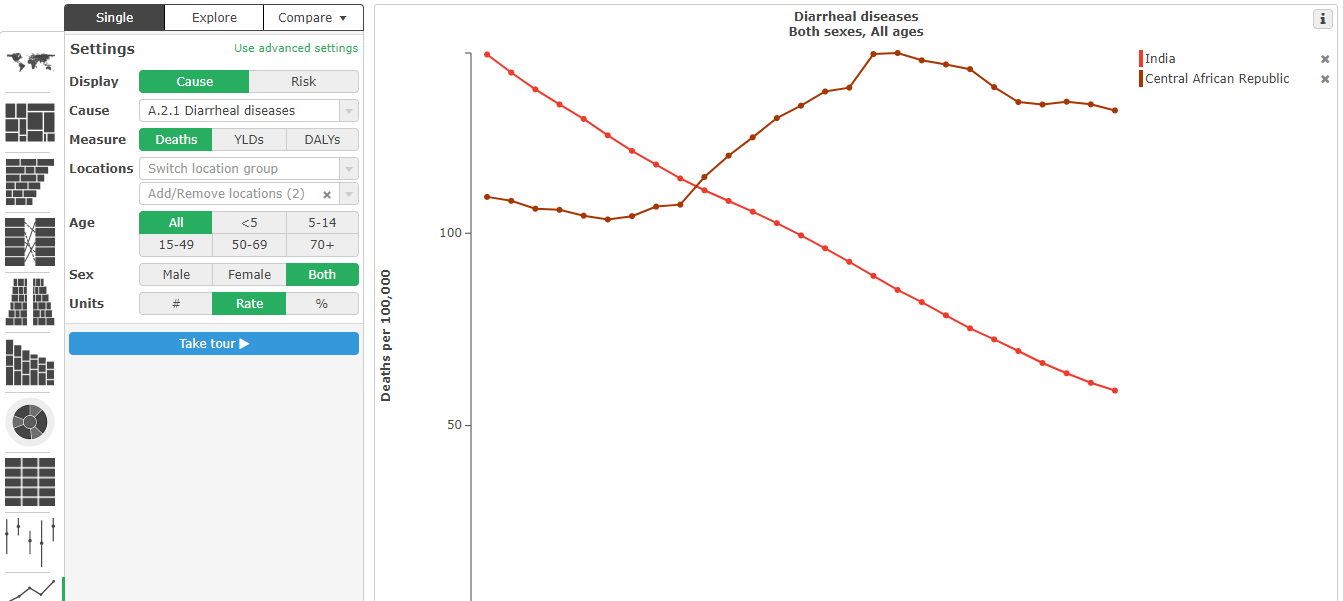 This tool is not limited here, I spent my whole day searching and learning about that with its mix and compare customisable features.
Demographic and Health Surveys – USAID
DHS is a program of United States Agency for International Development in which they collect data from the different government sources and compile them to help design better policies in the region. DHS only contains the data of less developed countries or the countries that are receiving US Aid.
The data is based on surveys, questionnaires,  GIS and Biomarkers. This tool shows the data in following forms.
Data Table
Column Chart
Line Graph
Thematic Map
Virus and Contagious Disease Surveillance – Health Map
This tool is managed by Boston's Children Hospital and Harvard Medical School. Primarily built for Flu and Ebola outbreak, this tool shows the heat maps on several viral and contagious diseases around you.
Using this tool, you can see the data of past one week of any viral disease in any country.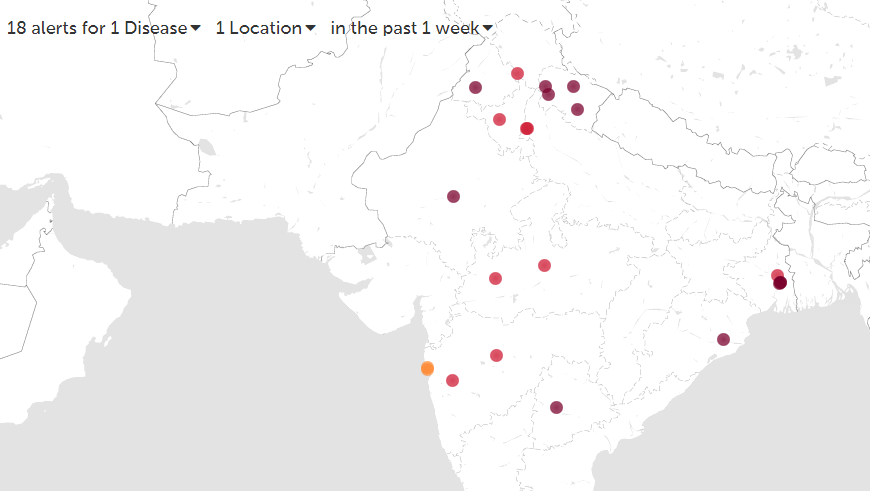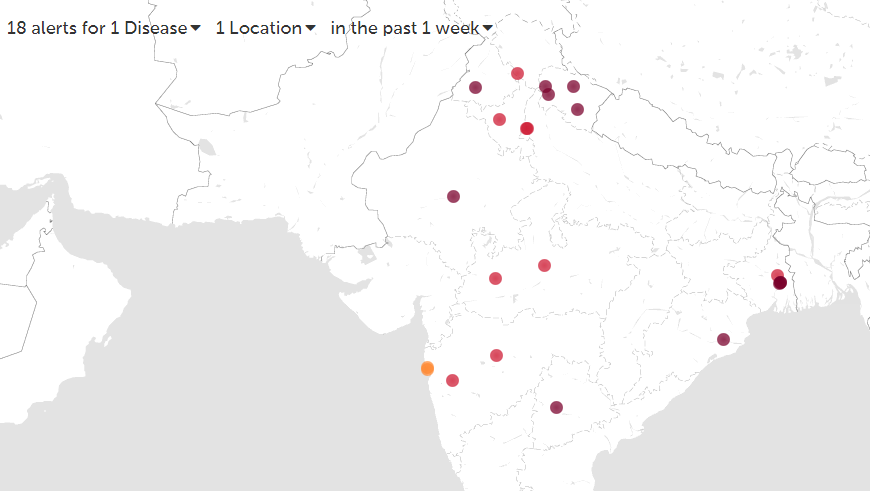 Bonus – Search Keyword Trends
This isn't the direct way to get the health data. Google Trends displays the trends of search query being made on the search giant website. This data shows how much queries and in which region are being made most.

If there is some another tool that is worth adding to the list, Please feel free to share in the comment section.