With every passing year, Smartphones are getting more and more powerful in their hardware as well as software. Take an iPhone or any android smartphone, companies are trying to build the best camera hardware and image processing algorithms to reach more close to DSLR like image capturing power. As the smartphone cameras are getting better and better and tons of online photography courses available online, everyone can capture some awesome shots with their mobiles. Though there are some smartphone camera accessories that may come handy.
Best Action Video Recording Cameras
When thinking about picking those accessories, you need to get the whole picture to get the best fish out of the pool. There are hundreds of options available for a single mobile phone camera accessories. With all that said, here are the mobile smartphone camera accessories which I believe are must-haves.
Mobile Stand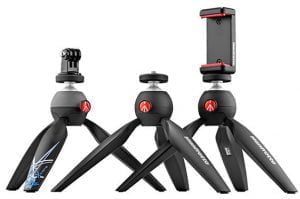 Mobile phone stands come in a large variety. It can be in the form of the famous PopSockets that stick to the back of your phone or can be in the form of detachable tripods. To get the most out of your smartphone camera, a mobile phone stand is the top of the list in must-haves.
Whether its time for a family photo or a friends group shot where no one wants to be the camera guy and left out, these stands come handy. All you have to do is set up a mobile phone in your tripod stand on a surface, set time on the camera app and get in the frame of your shot.
Smartphone stand is also the must-haves for those eye-catching light trail shots you always wonder about. As you have to set your mobile phone on slow shutter speed a bit of shake can ruin a great shot. so iPhone camera Tripods and stands help a lot in taking that amazing shot.
Here are some of the best mobiles you can get for yourself right now.
Popsockets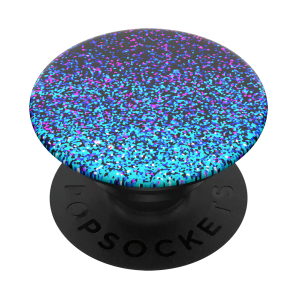 Popsockets are initially meant to be mobile grips. Just put one on the back of the phone and you can easily grip your phone in fingers. These also come with a socket holder that can be attached to the mirror of the dressing table to capture or record your shots. You can get them in a wide variety off designs or just make your own design for your pop socket.
Tripods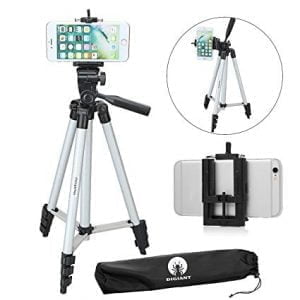 Like big cameras, mobile phones also require some stable tripods. You can use a camera tripod on your mobile phone, all you need is a phone mount for the tripod. Tripods are available in different sizes and materials they are made of. The most popular ones are made of aluminium to reduce the weight so that it can be carried in the bag.
Aside from these big professional sized tripods, there are many small tripods available. These tripods can be handheld to grip cellphone grip in your hand and to settle it on a stable surface. These ones are the most popular ones. These are so compact that they can be put inside your pocket.
Gorilla Pods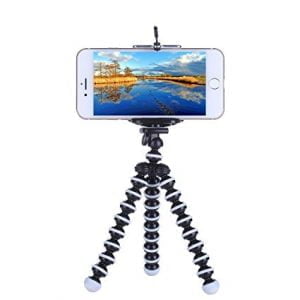 Gorilla pod stands come in handy when the surface you want to set your mobile phone isn't planer.  Due to their moveable legs, you can set them on any surface stably. You can use your big camera gorilla pod for your smartphones but there are many small lightweight ones available on the market just for smartphones. You can roll its legs with a pipe or a branch of the tree to set your phone at a higher level to record/capture your best shots.
Selfie Stick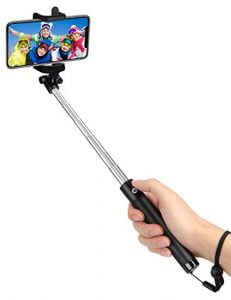 Having a selfie stick with yourself on your next trip will enable you to take pictures of yourself and your friends without somebody being the camera guy and being left out. Also, you don't have to tell your friend how to take the picture. You can capture pictures from a great angle and get all your friends along with that beautiful background in all your pictures. Even if you are alone, you can capture some of your best pictures without waiting for some passing stranger to take your pictures and then making a bad face if those pictures aren't as you expected them to be.
These sticks are designed to be more compact, lightweight, designed to be portable and easy to keep in your backpack. You need to take a lot of things into consideration while when selecting your new selfie stick. After looking up a number of review articles and customer reviews, we have come up with these best to buy selfie sticks on Amazon.
Mobile Camera Lenses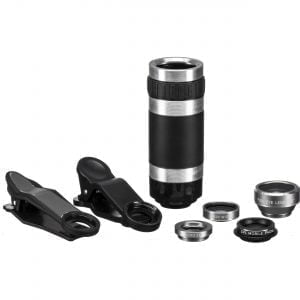 Smartphone cameras have improved a lot in recent years. Today's flagship phones like iPhone, Pixel 3 and Galaxy s10 are on par with some seriously dedicated photography cameras. These smartphones now have multiple cameras like wide-angle, telephoto and macro shot capabilities inbuilt. But everyone who loves photography can't buy these.
Many youngsters who love to do mobile photography have smartphones with one main shooter camera. Those people can get third party clip-on smartphone lenses to boost up their smartphone photography skills to the next level.
These smartphone lenses come in clip-on style so you can set them on any smartphone camera. Some of them are model specific too. With these lenses, you can get a wide-angle, macro, fish-eye and telephoto shots on a single camera device. Hence, mobile lens kit is necessary.
that said here are some best smartphone camera lenses which you can buy right now.
Portable Phone Charger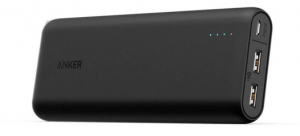 When you get out of your shell into the wilderness around just to capture something unique, something most common which everyone can't see. A most common thing with a unique perspective.
The most unwanted thing is a dying battery when you are just about to capture that money shot. Continuously using smartphone camera drains battery like no other thing. During those moments, having a portable power bank in your backpack is a blessing. You can keep shooting without a single thought about the dying battery.
Here are some best portable power banks that you can get to charge all your devices like smartphones, smartwatch, wireless headphones, earbuds etc on the go. All these power banks support fast charging and are intelligent in delivering output power according to the device connected.
Bluetooth Shutter Remote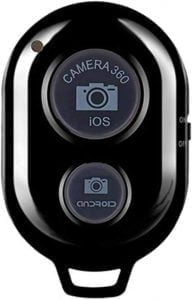 Whenever you are about to capture those slow shutter speed shots of light trails or there is no one agree to be the camera guy in a group shot all you need is a wireless camera shutter button. These little things don't seem to be as much important but when you use one for a time you will get its importance. No one has to stay out of the shot. Even you can capture own best shots without asking anyone else to do so.
here we've mentioned a best seller on Amazon that you can get for your smartphone.
Mobile Gimbals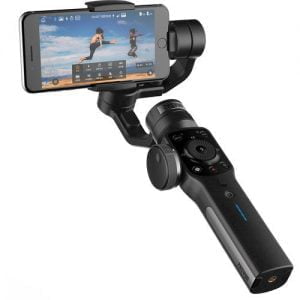 If you are tired of those shaky videos while running behind your dog trying to capture him running behind a butterfly. And when you recapturing from the window of your car or bus, you just need one stabilizer.
Mobile Gimbals or stabilizers allow you to capture the smoothest looking video clips even when you are running, walking, skating or doing any action-packed thing and want it to be captured.
Here are some of the best Gimbals you can get right now.
Shotgun Mic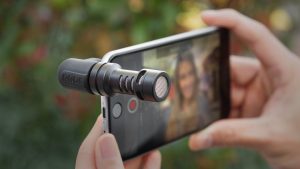 Many high ends and mid-range smartphones have multiple mics in them to clarify voice from background noise during calls and during video recordings. When it gets to the performance during video recording, these inbuilt microphones capture all the unwanted surrounding sounds too like the blow of wind. This unwanted noise ruins the original sound which you want to capture.
To avoid this problem, mobile phone shotgun mics come a lot in handy. These attach to the smartphone by using the headphone jack (OH! I forgot that these don't exist now). Attach them using the dongle. You will get crisp sound in your videos, masking all the background noise.
Here are some best to buy smartphone mics.
Waterproof Bag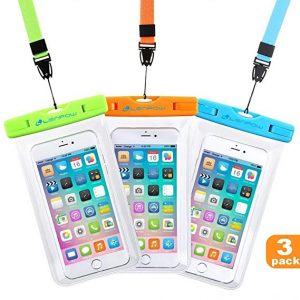 Flagship smartphones nowadays come with Ingress Protection (IPxx) rating. Top of the chart devices like iPhone and Samsung have IP67 and IP68 rating. meaning that these devices are packed so tightly that you can easily capture underwater stunning shots without any problem. These camera phone cases will definitely help you to take better pictures in the water.
Still many are afraid to put their devices in water or their devices have no IP rating. For those people, these water protection pouches are not less than a miracle. Just lock your device inside the pouch and dive into the waterfall to capture something that no one has ever seen.
Tech Accessory bag
Keeping all the smartphone camera accessories you bought for photography safe is important too. You can't just throw them all in the black hole of your backpack and keep searching them when you need them.
To keep all your cables, power bank, SD cards, lenses organized and fast access to them you need a small tech organizer pouch. This will keep all your things organized as well as give you fast access to what you need.
Here are some best ones you can pick for yourself.
SD cards
Smartphones, especially android phones come with a lot of built-in high-speed storage. Some of them have capacity more than you will ever need. 64Gb and 128Gb are now getting standard in the smartphone industry.
But a gadget is just a gadget and it can fail at any time. To avoid losing all your important data and those awesome shots you just took, keeping them in your SD card is a nice thing to do.
I'm not saying that you must keep them in the SD card all the time, but if your phone fell and broke its screen, you can just pull out the card and your shots are safe with you until your phone gets repaired.
Here are some high-quality SD cards to buy which won't corrupt and lose whatever you throw in them.
Wrapping Up
With smartphones, capturing a perfect image is as easy as taking the mobile out of pocket, pointing it toward the subject and pressing the shutter button. Hurray! you got the best shot. To maximize your smartphone photography skills, just like big camera photography, your smartphone camera isn't enough when you are out with intentions to capture some of the breathtaking photographs. It is crucial that the accessories you have for your smartphone are as mobile as your smartphone.